I Would Love to Support Your Chosen Charity This Christmas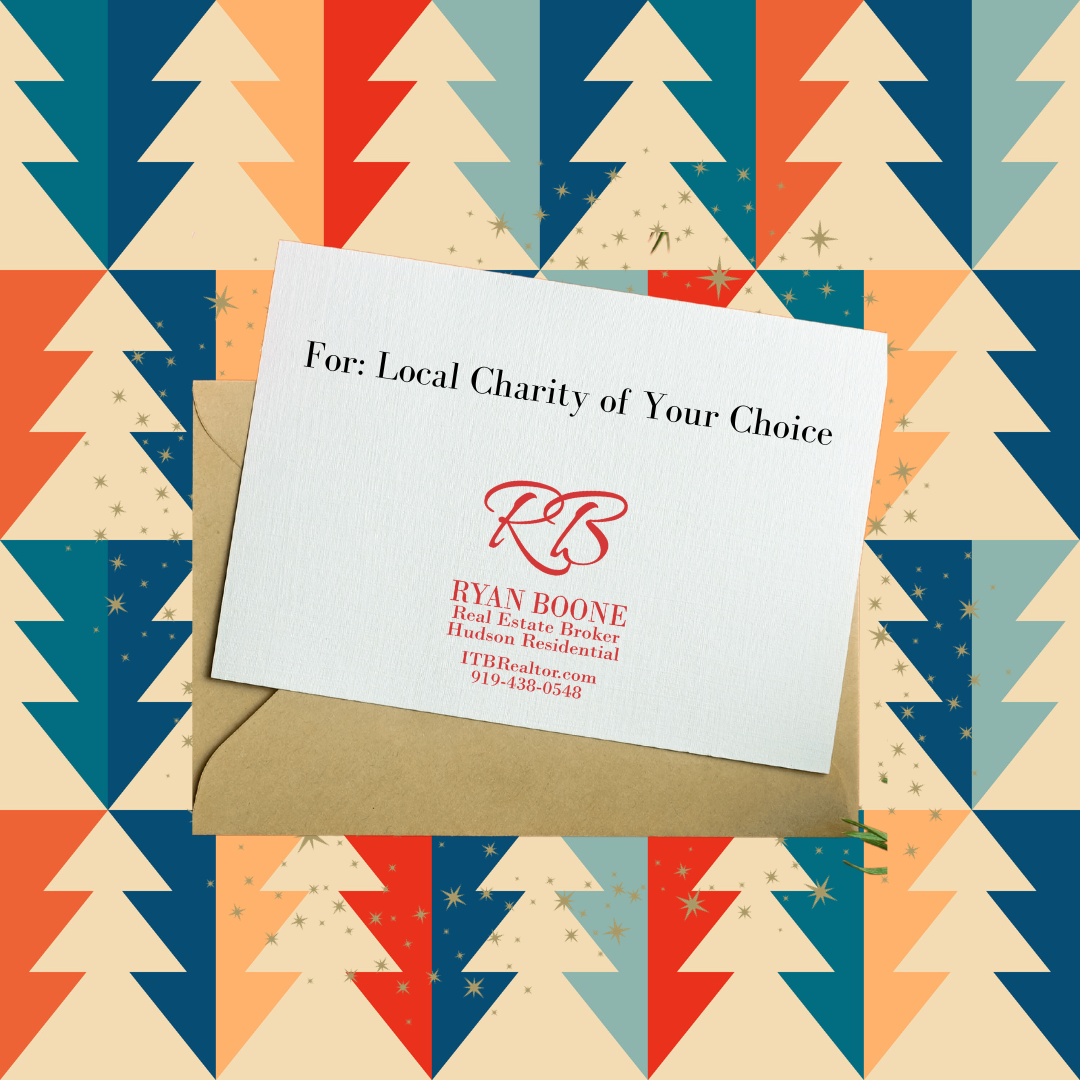 Instead of sending out traditional Christmas cards this year, I have a different idea. I'd like to make a donation to a local charity… but I need help deciding which one! As a local REALTOR®, I've had the pleasure of discovering numerous wonderful nonprofits through my clients who have shared their personal favorite charities in Raleigh and the surrounding areas.
Last year, we had the privilege of supporting The V Foundation for Cancer Research and Society for the Prevention of Cruelty to Animals (SPCA) of Wake County. I cannot wait to see which causes you would like to support this year!
\]\
Please send me an email at Ryan@HudsonResidential.com. with the details of your favorite charity or fill out the form below! Whichever charity receives the most nominations by Sunday, Dec. 17, 2023, at 5 p.m. will be the recipient of my Christmas card funds, contributing to their special cause. Thank you for participating!