Kevin M. – Raleigh
"Ryan knows the market extremely well and knows how to close a deal on a house. He means business and is also personable and available at late hours. 10/10!"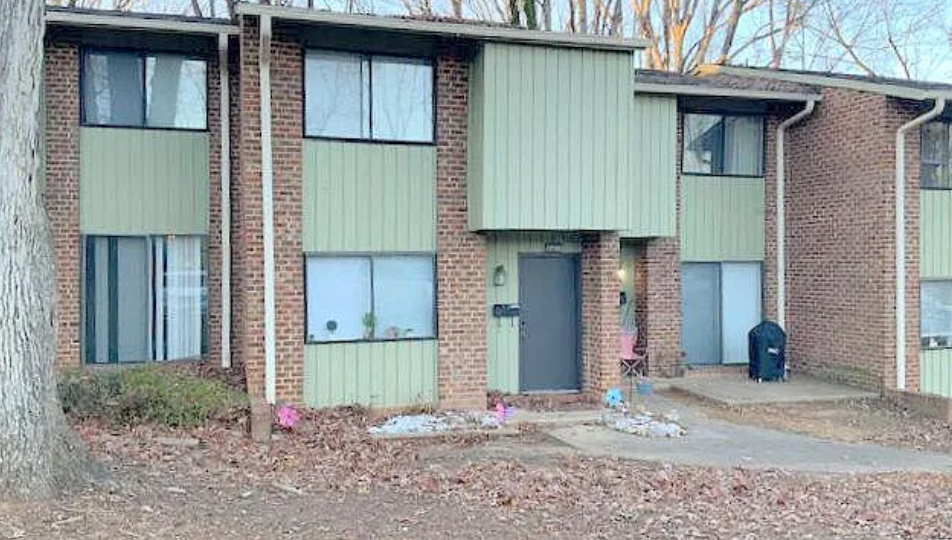 Patrick T. – Raleigh
"Ryan made selling my property a breeze. He helped me from start to finish. Any issues were quickly resolved by him. He even helped the closing attorney's office convert their forms from PDF to Docusign forms. He is a nice person to work with and also has the professionalism and appeal to sell your property. He can also offer advice and has many contacts so definitely call him. At first, I wasn't sure about selling my unit. He provided contacts that could manage and rent the property. He also had contacts for painting. Eventually, the rental route was working and I asked him to help me sell. I didn't want to play games and set the price at the point he suggested would sell the unit. He called me back 30mins later apologizing for taking so long.. Sold! Woohoo. Kudos to Ryan!"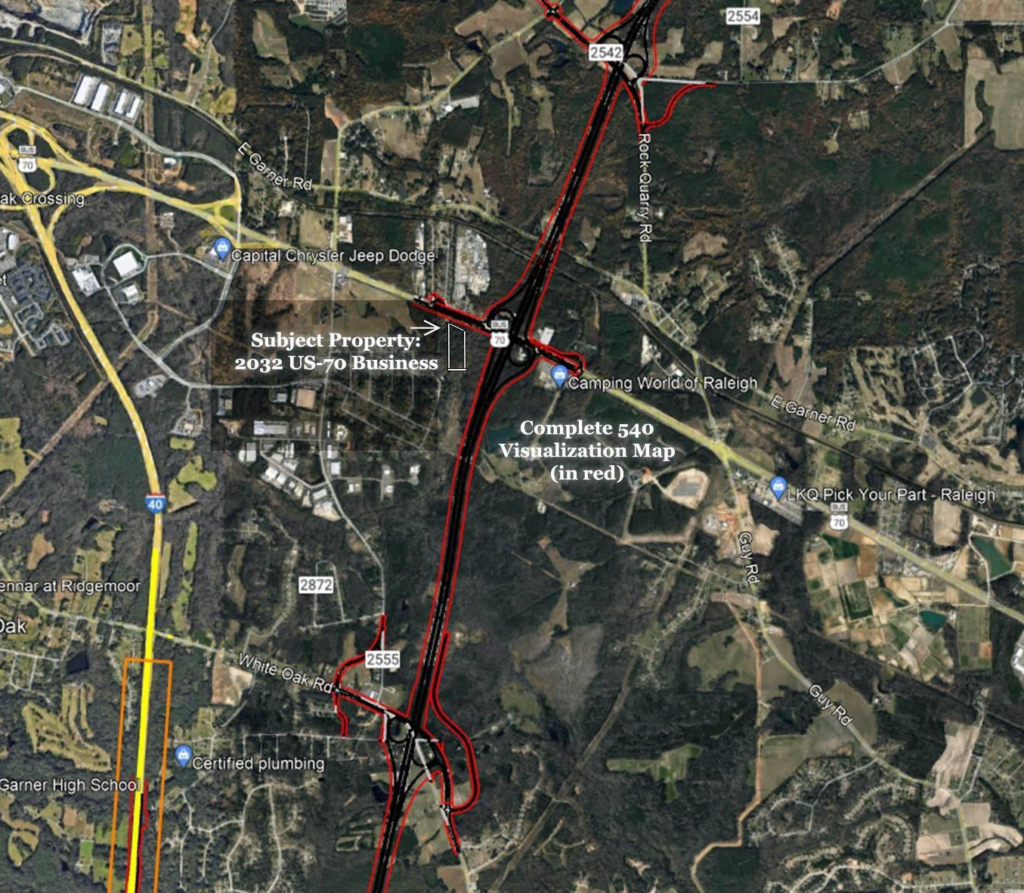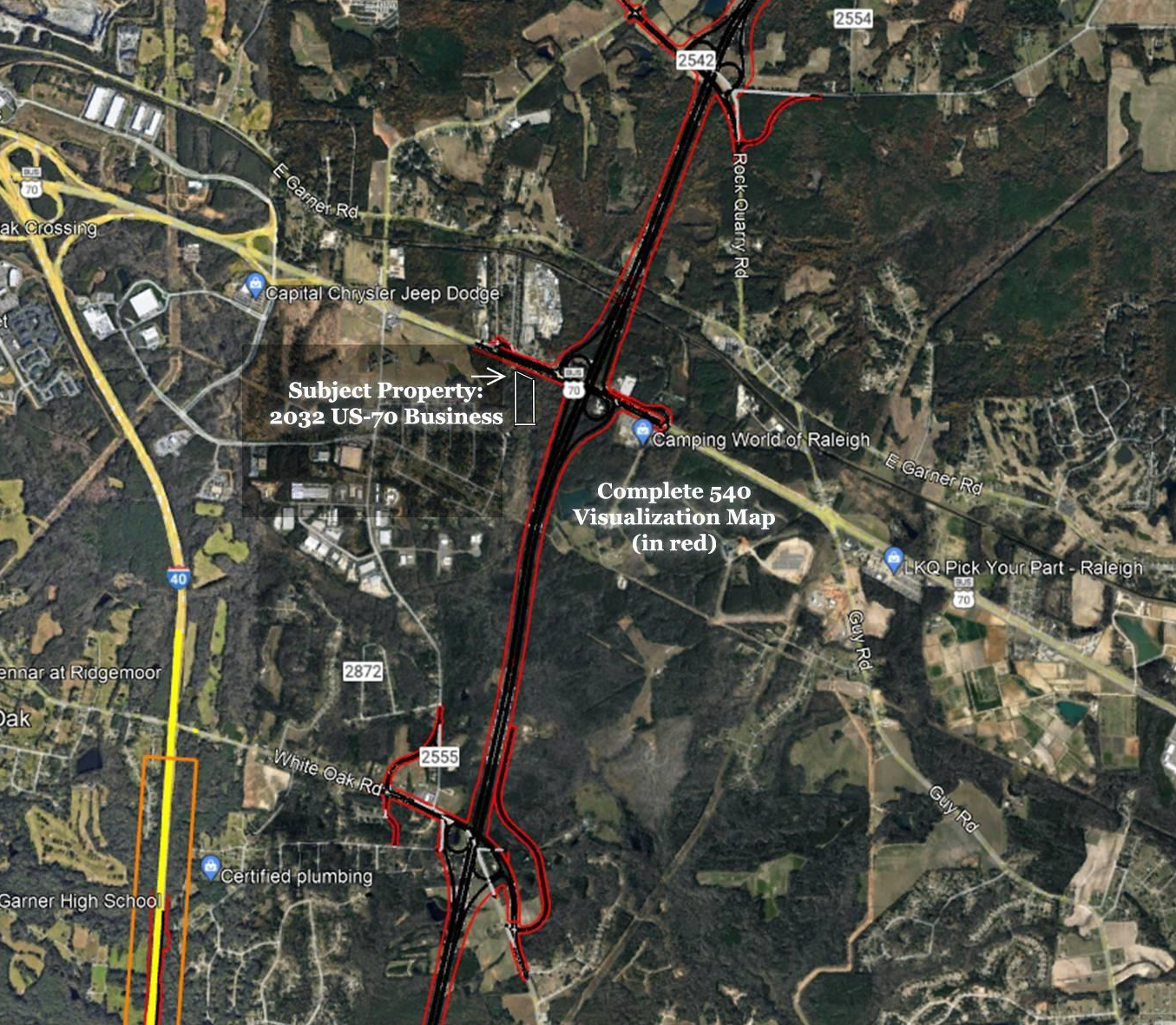 Barry G. – Raleigh
"Doing business with Ryan was an absolute pleasure. He's that rare and unusual combination of generous, affable, caring, grateful and humble. A rare treat."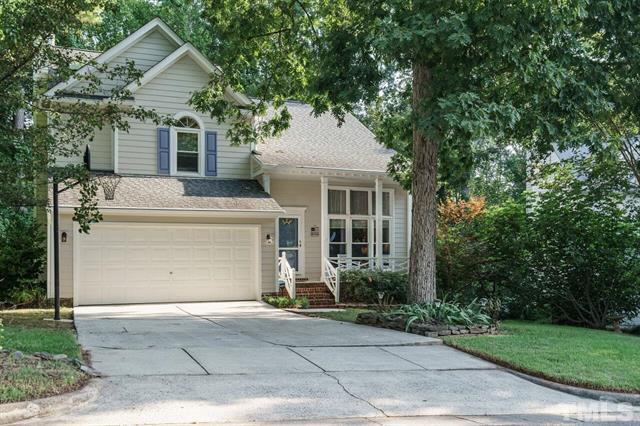 Christopher E. – Cary
"Ryan was the greatest Real Estate Agent. He helped us with everything every step of the way. As this was our first single-family home, we had A LOT of questions. Ryan was so patient with us, and answered all of our questions, and made sure we knew how everything worked. He was even able to expedite requests and things that we needed done from third-party providers. He handled EVERYTHING! He is very professional and knowledgeable about all things Real Estate, has many colleagues in his network, and truly puts the client first. We did not have to worry about a single thing because Ryan was able to handle everything for us! I highly recommend using Ryan Boone as your next Real Estate Agent!"
Andrew P. – Raleigh
"Ryan Boone is an incredibly personable and considerate [realtor]. I was referred to Ryan by a close friend and despite not knowing him personally, he made me feel at ease throughout my home search and buying experience. He listened closely to my vision for my future home and he helped bring it to life. As a [first-time] home buyer, I am very thankful that I had Ryan by my side to support and offer me guidance. I highly recommend consulting him if you are in the market for a new property!"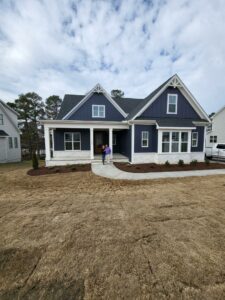 Paul Johnson – Wake Forest
"Ryan Boone was very helpful and made what is normally a stressful time, very pleasant. He kept us on track and kept us focused on relevant items throughout the completion of our new home. I would recommend Ryan to anyone interested in listing or buying a home. He is extremely knowledgeable of all of what the Triangle has to offer and knows how to be an effective advocate on behalf of his clients! We love our new home and really enjoyed working with Ryan!!"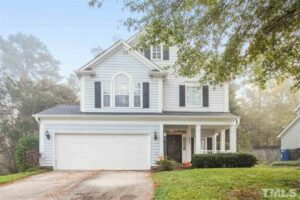 Nick F. – Raleigh
"I would recommend Ryan to anyone who asks. He was knowledgeable, transparent, and very reassuring during this process. Navigating this tough of a market takes someone very clever, and with a lot of experience. Ryan is your guy. I could not be happier with my new home and I have him to thank for that!!"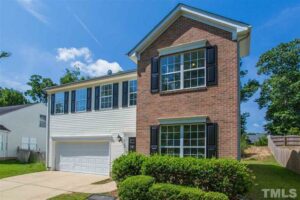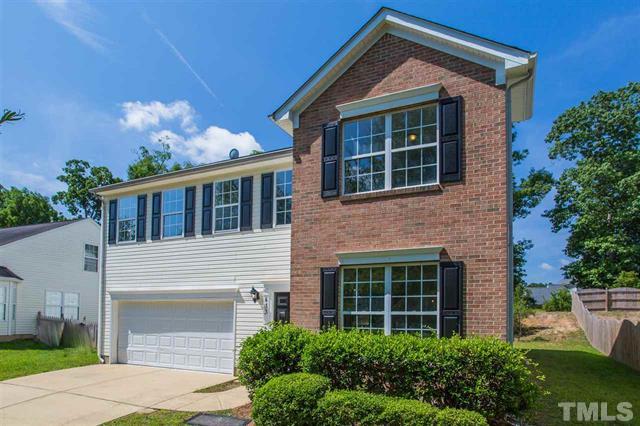 Kristen G. – Holly Springs
"I would highly recommend Ryan as a quality real estate agent. He is very professional and easy to work with. He is very knowledgeable and assisted in this tough and competitive real estate market. I would definitely recommend Ryan for either buying or selling a home."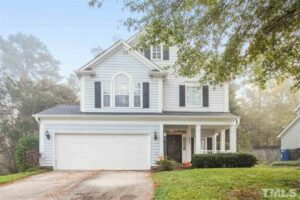 Gallion T. – Raleigh
"We worked with both Ryan and Annie on finding the perfect house. They were very responsive and great to work with! They were so much fun and made the experience in this kind of market enjoyable. Would definitely recommend!"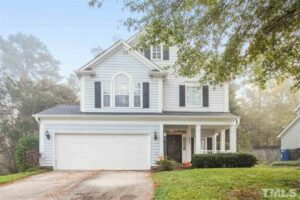 Kelly C. – Raleigh
"Ryan, Hope you had a phenomenal New Year! Just wanted to drop a quick note to say thank you for your communication and expertise with the sale of Treymore. It's agents like you that make it an awesome experience. I hope you mind our team leader reaching out to you to say thank you! I always let her know when I work with stellar agents! Happy 2021!"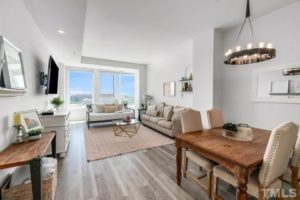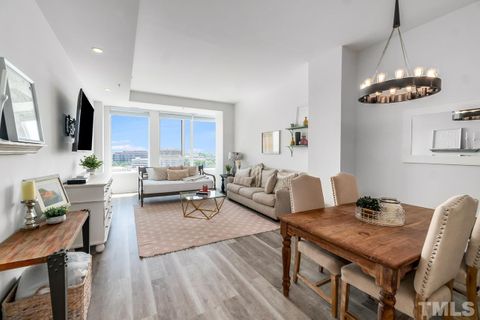 Mary S. – Raleigh
"We'd highly recommend Ryan to anyone looking to sell or purchase a home in the Raleigh area! Ryan patiently guided us through both the sale and purchase processes and we couldn't be happier!! On the sale side, our house was under contract, (and above list price!) the very first day of showings! Ryan handled the offer process sooo smoothly and ensured we got top dollar for our house!! On the purchase side, Ryan made himself available to accommodate our many, many, many requests to see homes basically as soon as they hit the market. When we finally found "the one", Ryan helped us successfully submit an offer and purchase it very quickly. We just closed on our new home and are so grateful we had Ryan's guidance through this selling & buying process! He was responsive, knowledgeable about the market and both existing homes and new construction, and held our hand every step of the way to closing. Choosing another agent would be a big mistake!! Thank you for everything, Ryan!!!!"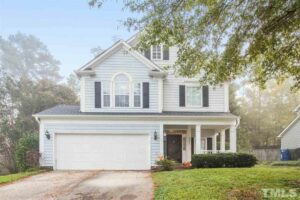 Jason W. – Raleigh
I would highly recommend Ryan to anyone looking to buy a home in Raleigh. I gave him my wants for a home and right away Ryan had homes for me to look at that were exactly what I wanted to see. Very fun to house search with. Will definitely use him in the future for all my home needs.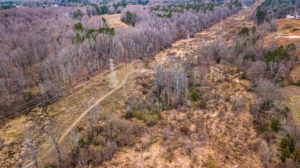 Thomas K. – Wake Forest/Youngsville
"We really enjoyed using Ryan. He is very professional and gets the job done! In the spirit of a true Outlaw, our closing faced challenges that he did not back down from and ensured that we made it to the finish line!!! We will come back to Ryan again in the future!"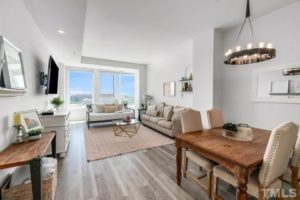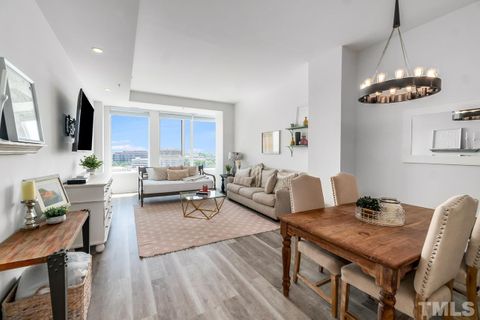 Todd J. – Raleigh
"Ryan Boone is hands down the best in the business. Having never purchased in this area, I had no clue what to expect. He handled every aspect from start to finish and was thorough and patient with my relentless questions. I would highly recommend to anyone. You will not be disappointed."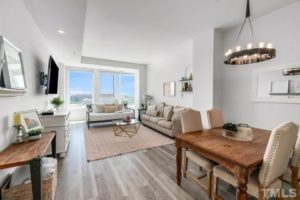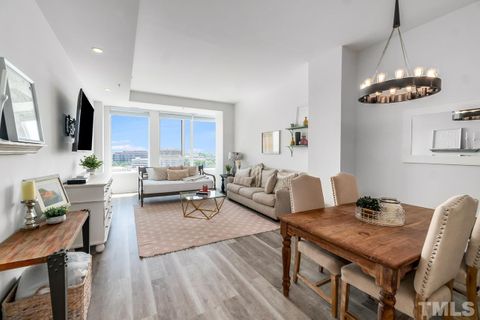 David S. – Wake Forest
"This is the second time I have worked with Ryan, he's got his stuff together and will work hard to get what's needed done. I would use him again in a heartbeat."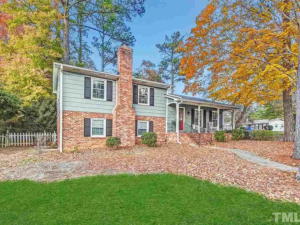 Megan F. – Raleigh
"Ryan is the best of the best! As first time home buyers, my husband and I felt confident walking through the home buying process with Ryan. He was quick to answer our many questions and he was there for us throughout the entire process. He is a master negotiator and helped us land an awesome home in our preferred neighborhood. We confidently recommend Ryan to family and friends who are ready to purchase or sell their homes. While we aren't moving any time soon, we look forward to using Ryan for any real estate needs in the future. Thanks again Ryan!"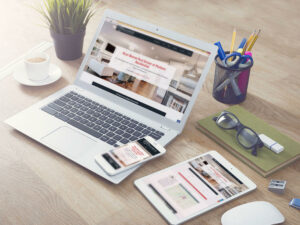 Listing Agent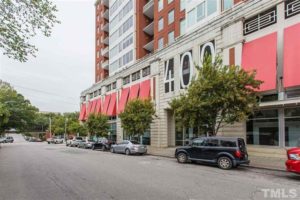 "…You are the absolute best. If all the agents I have worked with were as great as yourself, the world would be better off…"
Abrielle G. – Raleigh
"Ryan was fantastic to work with. He ensured every downtown condo he sent my way satisfied my ridiculously specific requirements which optimized my time. Ryan has great follow up, follow through, and he lives into his commitments. If he states he is going to call you at specific time, he does. If he has a follow up, you will receive a status or resolution in a very timely manner, often ahead of schedule. We closed over a month ago and he is still helping me procure contractors, making restaurant recommendations, and keeping me posted of local activities since I am new to the area. This is my fifth home and Ryan is the best realtor I have ever worked with! He is still there well after the close and always a phone call, text, or email away!"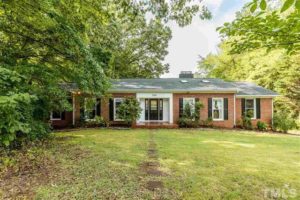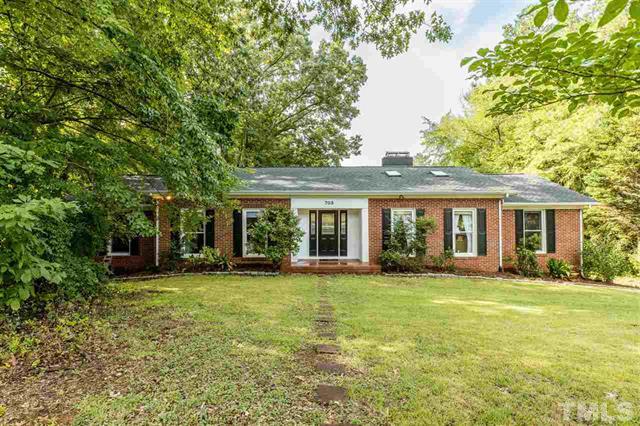 Eli Simaan – Chapel Hill
"Ryan is the best real estate broker in the Triangle. He was always available and helped us negotiate a great deal on a home we fell in love with. I cannot recommend him enough. He helped us get our first home and was there every step of the way. Not only is he a consummate professional, he also guided us to a number of reliable people who helped us in our home buying journey."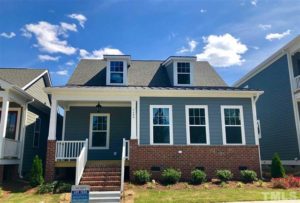 Wandre E. – Raleigh
"Working with Ryan to secure our dream home was magic! From the minute he showed us the house to our move-in a month and a half later, Ryan took care of everything with such ease for us to move to Raleigh from out of town. Any question we had, and we had lots of them, was answered by Ryan immediately and with patience, never making us feel that any question was a silly one! He has extensive knowledge of the area, the market and real estate in general. We highly recommend Ryan to anyone looking to buy or sell! He is the best!"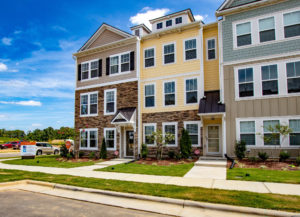 Jenny C. – Apex
"I had a great buying experience with Ryan! As a first-time home buyer, I didn't know what to expect working with a realtor. Ryan helped make the process very smooth and nearly stress-free for me. He helped me secure the home I love! I couldn't have done it without him and his expertise. I would definitely recommend Ryan to friends and family!"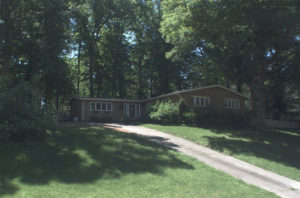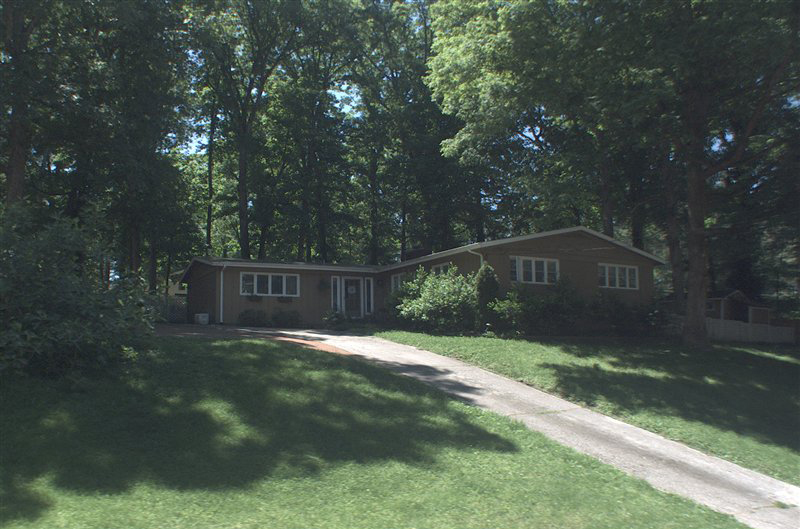 Robyn W. – Raleigh
"Ryan was a complete joy to work with! He knows the market inside and out! Our house sold in ONE day and we could not have been happier about the entire experience! He made the experience so easy, my only wish is that all big transactions were as easy as this was! I would highly recommend Ryan to anyone that is looking to buy or sell in the area! I promise you won't be sorry!
Thanks for all your hard work Ryan!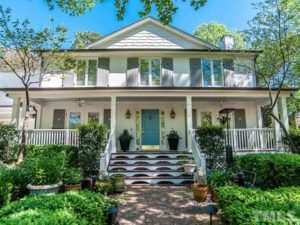 Jesse G. – Raleigh
Ryan was a pleasure to work with for the purchase of our first home. He has deep knowledge of the Raleigh area and acted fast when work needed to be done (despite being days away from the birth of his son!)! We love our new place and truly appreciate the personal touch that Ryan brought to the experience.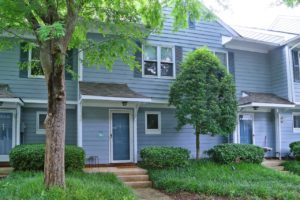 J. Whitfield – Raleigh
"I worked with Ryan Boone on selling my Five Points townhouse and the entire process went very smooth from start to finish. I think we went to market with the perfect price point. The selling price was both competitive and lucrative immediately resulting in several viewings and offers.
Upon selecting the best offer Ryan was quick to address and resolve any issues or questions that arose along the way. I'm very glad that I had a friend recommended Ryan to me and I would certainly recommend him to any of my friends!"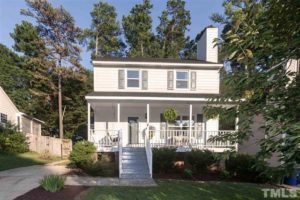 Ellen D. – Raleigh
"Annie and Ryan were so helpful from day one on selling my home in five points in Raleigh. They worked hard just before Christmas to get it on the market quickly and schedule open houses within a week. They worked around snow, holiday schedules, and my moving out west schedule to get this done timely. They coordinated repairs that needed to be done while I was moving into my new place two timezones away and took care of closing for me as well as I could not attend. I would definitely recommend them to anyone looking to sell their house in the Raleigh area!"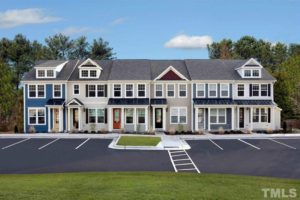 Fred P. – Raleigh
"If you are looking for an exceptional real estate agent I would highly recommend Ryan Boone with Hudson Residential. We tried selling our house a couple of times over the last five years with the intent of down-sizing and moving inside the Raleigh beltline. We had no success until we worked with Ryan! He is extremely professional, highly prepared, and pays close attention to every detail. Not only did he sell our house at a higher price than when we previously listed it but was also very instrumental in finding our dream house inside the Raleigh beltline.
Ryan took all of the stress and worry out of selling and buying for our family.
I can't say enough great things about our experience with Ryan and if you're looking for a real estate agent, look no further!"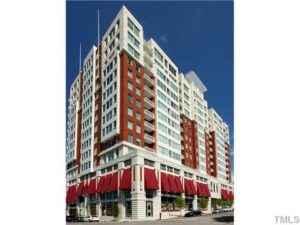 David S. – Raleigh
"Boy did I get lucky, just randomly looked up Ryan online for a rental and ended up buying a place we love instead. He was excellent on immediately communicating on all aspects and truly works for the deal. We just came off a bad selling experience with a different realtor in the area and I was determined not to have this happen again. I just wish I knew Ryan back for that deal.
I do not usually recommend people to my family and friends, but in this case, I will."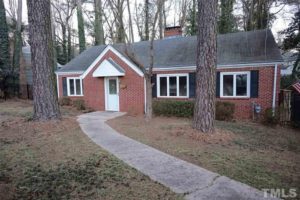 Holland S. – Raleigh
"I recently relocated due to a career change and Ryan was referred to me by a realtor that I trusted.
From the very first call Ryan made me feel like I was his only client. I never had to wait longer that a couple of minutes to get a returned call or text. His knowledge of the market and his negotiation skills excellent and we found a great home. I will definitely recommend Ryan to friends and family."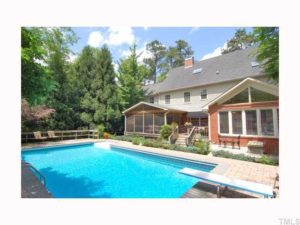 Robert B., DDS – Raleigh
"We reached out to Ryan when we began my search for a home Inside The Beltline. He had a real knowledge of available properties in the area and price range we were shopping. Ryan was readily available to show us homes from the start. We gave him a list of five homes I liked and we saw all of them the next day. His initiative was impressive."
Against Ryan's recommendations, I opted for a foreclosed home that required significant renovations. He was concerned that the home would require major construction to simply be habitable. Ryan advised us to have all aspects of the house inspected before we committed to the purchase so he could ensure that we weren't buying the house from The Money Pit. He was able to negotiate an extended amount of time to allow for all inspections to be completed prior to the end of due diligence so we didn't lose any money. Ryan scheduled all of the inspections with licensed professionals he has worked with frequently. Not only did he arrange for the inspections though, he was also the person present when they occurred! I thought his level of commitment was exceptional. The inspections turned out better than expected and we decided to purchase the home. Ryan's guidance enabled us to negotiate a great deal on the house
Ryan was then able to broker a later closing date with $5,000 of closing costs paid for by the owner. The extra time was necessary to enable us to find a qualified general contractor and to secure a construction loan. We were able to close on the final day of the contract with the bank. If Ryan had not been so on point from start to finish, there is no way we would have been able to close on the house."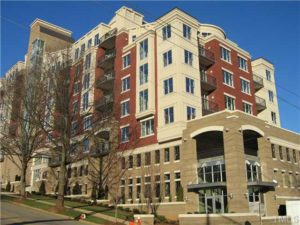 Christoph N. – Raleigh
"I reached out to Ryan in purchasing a condo in downtown Raleigh. I was very impressed with Ryan's demeanor and professionalism as well as his advice in researching apartments.
It was a very pleasurable experience and we were able to have an incredibly painless and negotiating process. Overall, he made it incredibly efficient and would definitely recommend Ryan to others."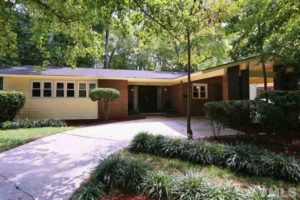 Marielle B. – Raleigh
"Ryan sold our house last summer. He was very creative, professional and detail-oriented. He replied to my texts immediately. I could feel we were a great team.
Our house was under contract in about two weeks. Ryan maintained his professional attitude throughout the whole process. It was a pleasure working with him. I will definitely hire him again!"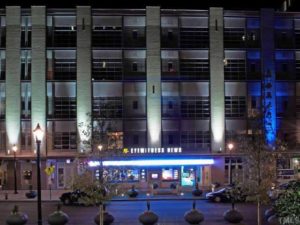 Barry E. – Raleigh
"Gentlemanly in demeanor, combined with his expert knowledge of the Raleigh real estate market, Ryan Boone provided superb expertise throughout our home buying process. Ryan helped us negotiate a very favorable deal and took care of all the details keeping us in the "loop" through every phase of the purchase. Always available, hard working, honest…integrity is his forte.
Having served in the U.S. military for over 30 years, I have bought and sold several homes and can with a great deal of confidence can say that Ryan Boone is by far the best real estate agent that has represented me."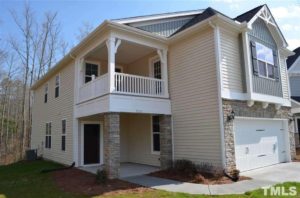 Justin B. – Durham
I got connected with Ryan through his fiance as we are coworkers. He has a great eye for houses and neighborhoods and a unique ability to help close on "the" house once it is identified. Also, he is available 24/7 and responds almost instantly at all times.
I would recommend Ryan to anyone looking to purchase a home.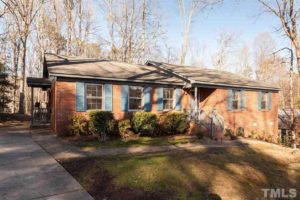 Michael W. – Raleigh
"I chose Ryan purely based on a friendship, and realistically, I didn't have expectations for him. The original conversation basically went…. I think I want to start looking for a house, and I respect your knowledge of the area I would like to pursue, but I want to be honest, it would not be unlikely for me to never make a decision because the area is much more expensive than my budget, and I don't want to waste an actual professional's time. His response was, "Doesn't matter…. I don't care. We will start the searches this afternoon."
And true to my word, 18 months later, I made a decision to purchase a larger than expected home on a much larger than expected lot in a comparable location for less than the original budget. This was after 3 other bids were unsuccessful (due to price), and countless visits on his part to houses that I probably didn't like, but I wanted to make sure of because I was out of town and he needed to go look at them. Videos, pics, FaceTime….. Pretty much any form of visual communication was used on his part to help me decide whether I maybe…. MIGHT like something. Probably the most impressive aspect of the entire experience was the lack of pressure…. Any type of guilt I felt was pre-manufactured…. It truly was a painless process (for me). If I had to recommend Mr. Boone to a friend what would be my convincing statement: "I purchased a home sight unseen solely based on an email that he sent me at 10 pm one night while I was out of town, and not because I was desperate (remember it's been 1 1/2 years), because I trusted his opinion."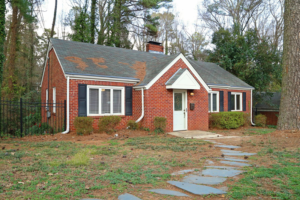 Sherri M. – Raleigh
"We met Ryan after calling him late one evening about a listing of his off Wade Avenue. He was very accommodating in taking our call and even more so in meeting us there the next day.
I have been a licensed broker in NC for over 20 years and while I do not actively work with buyers and sellers I do manage investment properties for my Husband and I. Very often when I make that disclosure to a listing broker they are not very eager to work with me, Ryan, on the other hand, was awesome. He was very helpful and answered our questions and was more than willing to work together to get his Sellers their best deal while being fair and equitable with us.
I have worked with a lot realtors over the years and Ryan definitely ranks in the top 5! He is a fair, honest and a trustworthy broker. He does exactly what he tells you he will do.
I will definitely be looking for opportunities to work with him again. He is not just a great realtor he is a really good guy."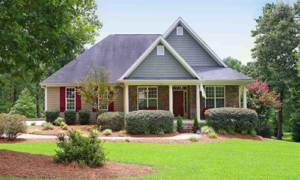 Matt B. – Louisburg
Ryan is very professional and takes a great approach to selling a home.
My house was on the market for over a year with two different realtors before finding Ryan. He came in with a new solution, got it ready, and made the complete sale/ move as seamless as possible.
I highly recommend Ryan to anyone in the market.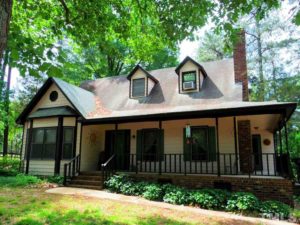 Holly S. – Raleigh
My husband and I had the privilege of working with Ryan over the past 15 months. We bought two houses and sold a house during that time. This could not have been accomplished without the focus, determination, and hustle that Ryan displayed.
Ryan was always available to answer a call or text and would show us a property no matter how last minute I might ask. Honestly, I don't think he takes a day or night off.
Fortunately, both houses we bought, Ryan was able to negotiate a lower purchase price saving us thousands. Then when it came to selling our house Ryan researched the market and market trends to help us with the listing price. He then created a marketing strategy that produced such a major buzz that we received multiple offers the first day it was listed! We accepted an offer that was well over asking price and closed in only 16 days!!
We cannot express our gratitude. We will never use another agent and if you or anyone you know is looking to buy or sell a house you must call Ryan Boone.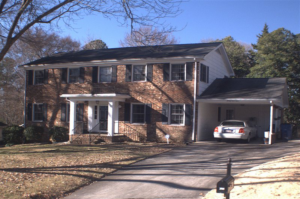 Mary C. – Memphis, TN
"Sam and I want to thank you for making the experience of selling Uncle Shields' home in Raleigh such a smooth, worry-free and successful process! From the moment we first met, it was obvious to us that you were very knowledgeable about the real estate market and how to sell a home!
Frankly, we were very concerned about selling a home long distance but you went the extra mile many times over to keep us informed and help us navigate through this very daunting process every step of the way!
We were quite impressed that the home sold so quickly and at our asking price. We have no doubt that your knowledge and professionalism were key to selling the home!
Thank you again, Ryan, for a job well done!"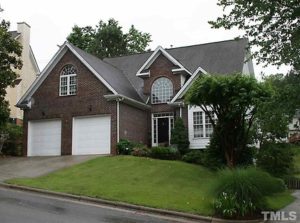 Jason B. – Raleigh
Having received a promotion at work, I was needing to relocate my family (me, my wife, and 3 little girls) from Wilmington, NC to Raleigh, NC. I was referred to Ryan Boone by a coworker, and after only talking to him for a few minutes, my wife & I felt like he completely understood what we were looking for!
Since we lived a couple of hours away, Ryan spent lots of time advising us on what neighborhoods would work well for our family. He would consistently walk through newly listed homes in order to determine whether it would be worth our time to drive up and see one first-hand. Ryan was also incredibly responsive when we expressed interest in a property and was always available to set up an appointment & come with us to a viewing.
Ryan's attentiveness, easygoing demeanor, and knowledge of the market made what we expected to be a very stressful experience, a joyful one. I would definitely recommend Ryan to anyone looking for a new place to call home!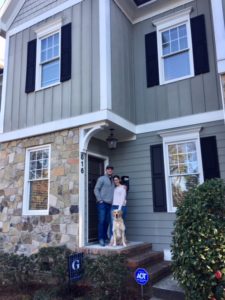 Lindsay, Heath, and Ficklen G. – Raleigh
"When we decided it was time to find our first home Ryan Boone was ready and enthusiastic to help us. He made the process smooth and simple. Ryan was patient with us and our long list of 'must haves.'
As first home buyers, it could be intimidating at times but Ryan always explained everything in depth and was able to answer any question we had. Once he found us the perfect home he made everything from offer to inspection to closing seamless.
We could not be happier working with Ryan Boone as our real estate broker!"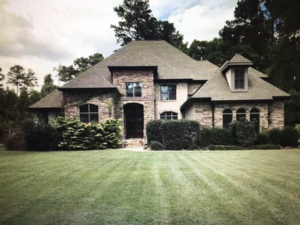 Greg H., MD
"Ryan Boone did a fabulous job for me in the last two years.
First, he found me a great house in the very popular neighborhood I was interested in by literally knocking on doors throughout the neighborhood until he had a lead on a house.
First in line at showing, with easy closing.
Then he helped me get a great deal on another house a year later and sold the first house in four days.
He is always available, and always gets the job done."
Fred P. – Raleigh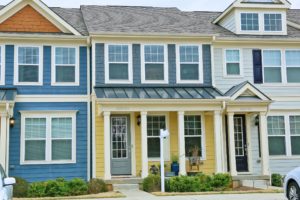 "Yet another satisfying experience with Ryan Boone. This is the second home he has sold for us. His knowledge of the market and sound advice makes selling a home stress free. He sold our home in one day. Almost too good a job as we had to scramble to find our next residence! Can't thank you enough Ryan for your guidance."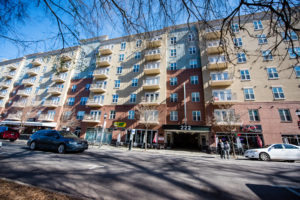 Rob B. – Downtown Raleigh
"Ryan Boone was an absolute pleasure. He took care of all of our needs and made the entire process easy. He did everything for us and got us sold quickly. He kept us informed of what we needed to do. He was always a phone call away. I would truly recommend Ryan as your real estate agent. He also has the personality that makes you feel comfortable with him. He was a great person to work with and I will surely use him again as he takes the sale personally. Thank you Ryan for all that you have done for us!"
Savannah and Sean – Raleigh
"We cannot thank you enough for helping us get into our first home! It really has been such a smooth and simple process and that is all thanks to y'all.
We really appreciate your 24/7 availability and the care you have shown for us in the whole process.
We will continue to recommend you guys to friends in the area! You are guys are the best!"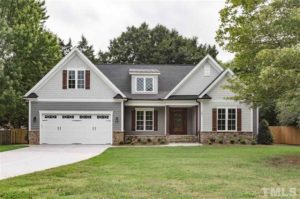 Taylor W. – Raleigh
"Ryan did an awesome job at negotiating my contract to purchase a home. I didn't think we could possibly get the price any lower, and then he got them to throw in $1800 for a fridge in closing costs.
In the end, the builder brought a check to close on a new construction home. I could not be happier!"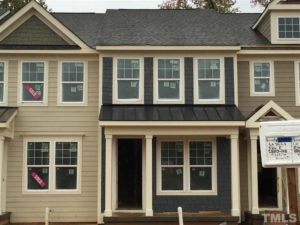 Evan B. – Raleigh
"Ryan Boone is an absolutely amazing agent. He took every single request that I had for my new home to heart.
I would recommend Ryan to any of my family or friends."
P. Duke
"As a realtor in Raleigh for 25 years, it is always a pleasure to have a transaction with an agent who is excited and knowledgeable and happy to help their client. And in addition to have an agent who is responsive on all fronts is outstanding. This does indeed describe my transactions with broker Ryan Boone. Consider yourself lucky if he is your realtor."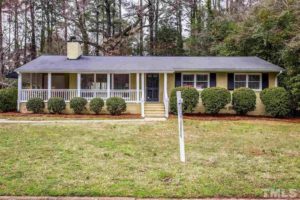 Eric V. – Raleigh
"Ryan made the entire home buying experience simple and straight forward with zero stress. He was extremely knowledgeable in every area of The Triangle and have recommended him to multiple friends. He's your man!"
J. Cargill, Attorney at Law
"Ryan and I have a great working relationship. I have always found him to be very professional and efficient. As an attorney, this makes my job much easier being able to facilitate closings and other business in a timely manner. I highly recommend Ryan to anyone looking to buy or sell real estate. You can be assured that Ryan will be available at all times in order to make sure his clients receive the best experience possible."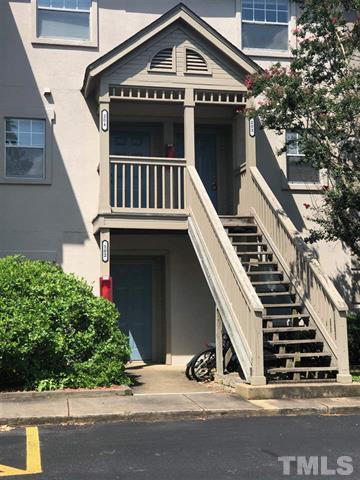 Ryan S. – Raleigh
"Excellent to deal with remotely and got over asking price! Very efficient transaction and much faster than expected! Thanks!"