As Valentine's Day approaches, I thought I would have a little fun with this success story… 
I am excited to announce that the Driftwood Manor condo in Raleigh, NC, is under contract for my investor client and selling this property was really "a match made in real estate heaven" scenario.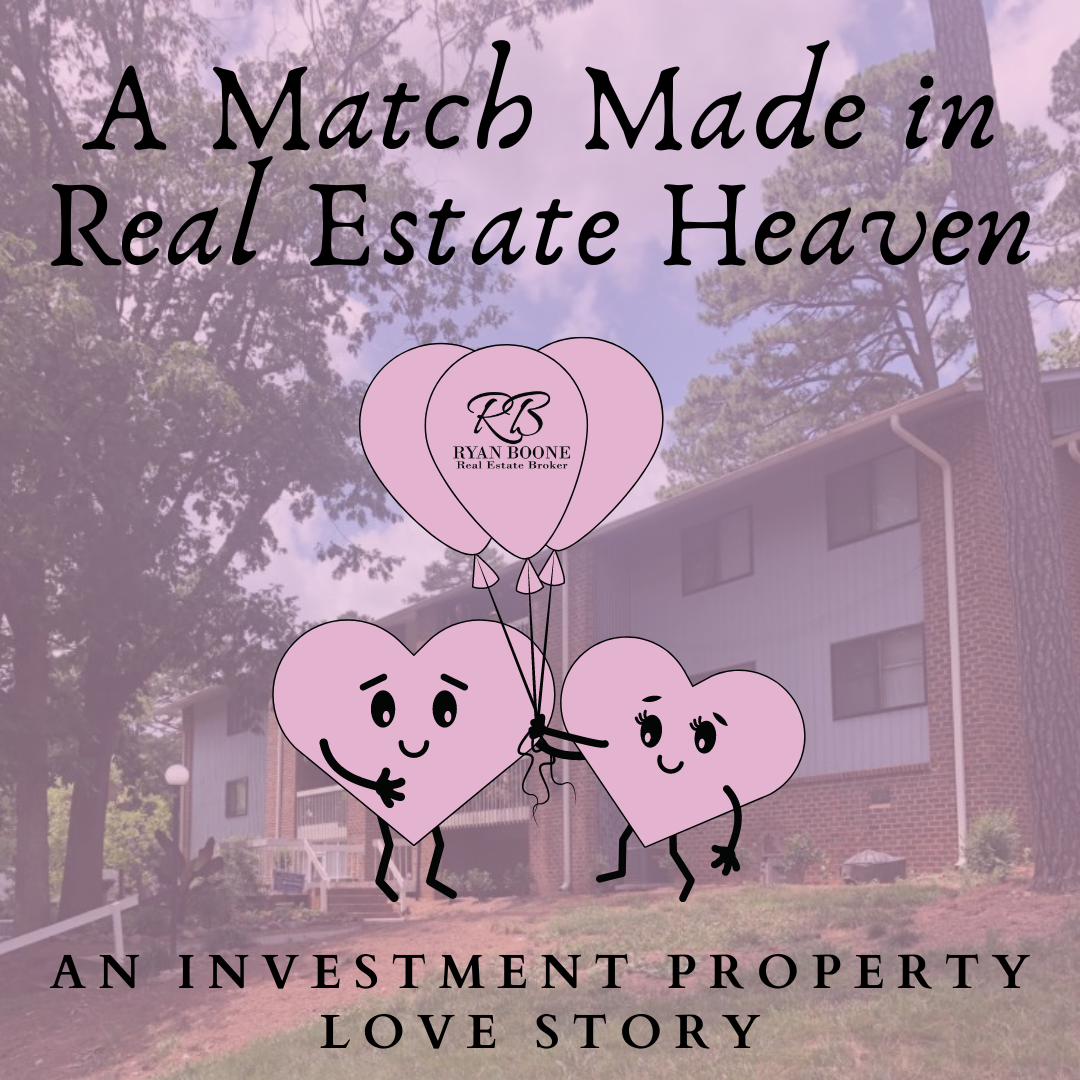 Before I get to the details on how everything worked out, let me tell you a little about the property…
1008 Sandlin Drive, Raleigh
This two-bedroom, one-and-a-half-bathroom Driftwood Manor condo located right off I-40, the beltline, and NC State was priced at under $130,000. Perched atop the third floor, the unit had recently been renovated and had a very spacious floor plan that would be great for both a single-dweller or roommates.
This slideshow requires JavaScript.
When I listed the property, I made sure to spread the word that this was a great investment opportunity as there was already a tenant in place at $907/month who had been great to work with and wanted to stay.
Working With the Perfect Buyer's Agent
I kept my ear to the ground for my investor so he would not have to be out searching for a buyer and in the end, the perfect buyer's agent came to me. They also represented an investor and as I said, from there, it was a match made in real estate heaven. I would like to congratulate both investors and thank the buyer's agent for helping it all come together.
Are You a Real Estate Investor or Looking to Purchase Your First Investment Property?
I have worked for years helping new and experienced investors sell and purchase investment properties in Raleigh and the surrounding area. I understand what investors are looking for and can help you reach your goals. I will work closely with you to make sure your ROI is right where you want it to be.
If you are interested in purchasing or selling an investment property, I would love to talk to you a little more about what I can do to help. It is important to have someone in your corner that you trust and can help get the deal done for you.
Contact me today by calling 919-438-0548 or emailing Ryan@HudsonResidential.com.