I was very excited to be a sponsor of the 52nd annual Raleigh Ducks Unlimited Fall Banquet this year that took place on November 7, 2019, at the Kerr Scott Building. I would like to thank everyone who joined us to make this event such a success.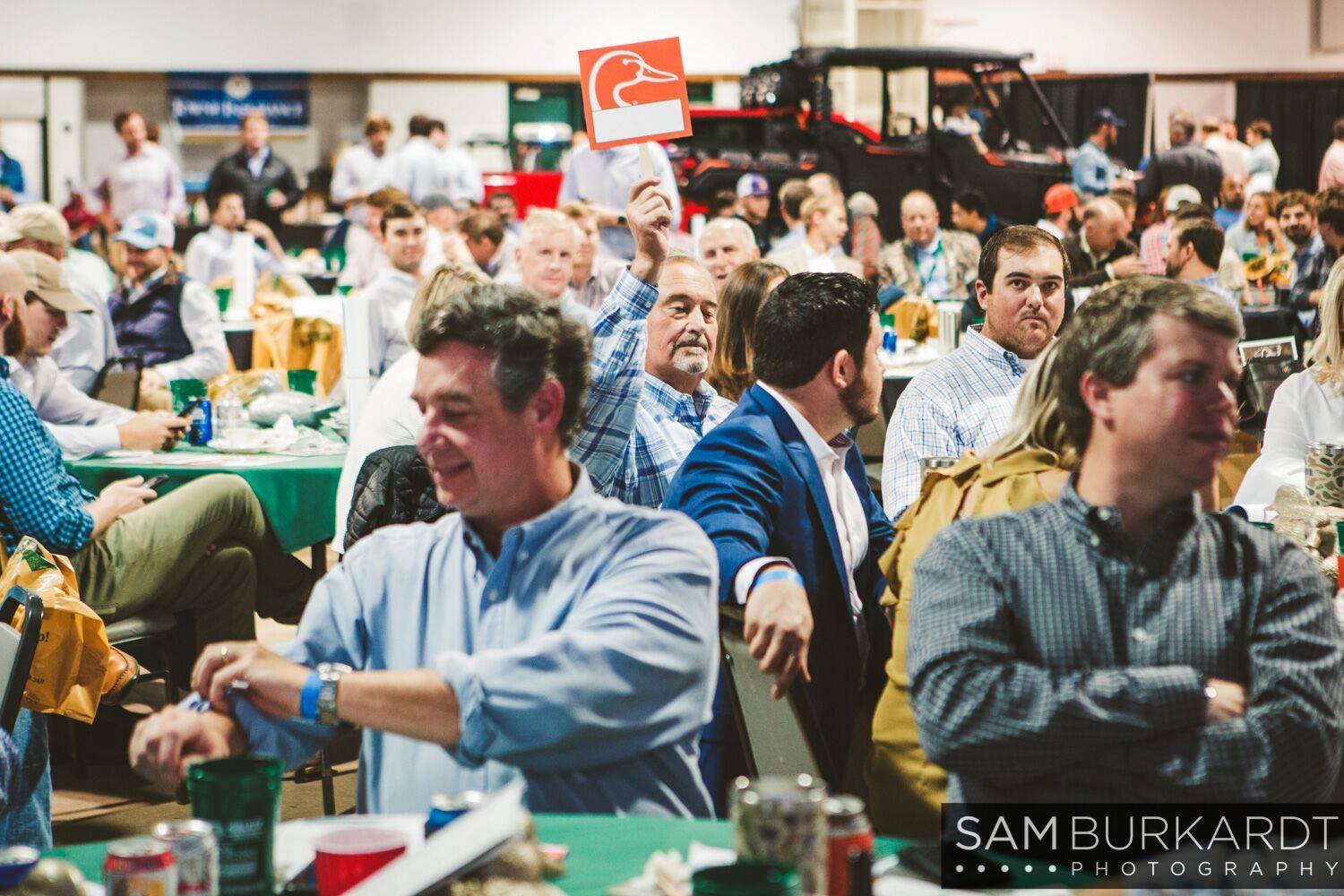 Wetlands Conservation Efforts
All of the proceeds from this year's event went directly to Ducks Unlimited for wetlands conservation efforts that do much more for our coastal ecosystems than simply help the everyday hunter. To date, Ducks Unlimited has allocated more funding to support conservation projects in North Carolina than the state has raised in fundraising efforts.
About the Fall Banquet + Money Raised
The event lasted from 5:30 until 10 p.m. and was filled with good food, conversation, prizes, games, raffles, and fundraising. There were oysters, BBQ, beer, wine, high-end spirits, and auction prizes that I believe were the best yet.
I am excited to announce that we raised $162,000 for the wetlands conservation efforts! There were 360 people in attendance and 115 more people donated even though they could not attend.
About Ducks Unlimited
Ducks Unlimited is the world's leader in wetlands and waterfowl conservation. DU got its start in 1937 during the Dust Bowl when North America's drought-plagued waterfowl populations had plunged to unprecedented lows. Determined not to sit idly by as the continent's waterfowl dwindled beyond recovery, a small group of sportsmen joined together to form an organization that became known as Ducks Unlimited. Its mission: habitat conservation. Ducks unlimited conserves, restores, and manages wetlands and associated habitats for North America's waterfowl. These habitats also benefit other wildlife and people. Learn more at Ducks.org.
Interested in Getting Involved?
There are lots of local events planned for the new year! DU events are always fun and more importantly, the revenue generated from these events is critical to their mission and the future of waterfowl hunting.