Five dollar bid, now ten, will you give me ten? Ten dollar bid, now twenty, will you give me twenty?… There is no doubt you have heard of an auction before but what about a real estate auction? A real estate auction is a public sale of a property through open-cry, competitive bidding. It can be sold by the homeowner, homebuilder, the government, or the bank. Usually, this method of selling real estate is chosen when the seller wants to sell the house or land as soon as possible. This can happen for a number of reasons. The most common type of auction is of bank-owned properties. This happens when the bank auctions a home instead of selling it as a foreclosure.
Should You Buy a Home at a Real Estate Auction?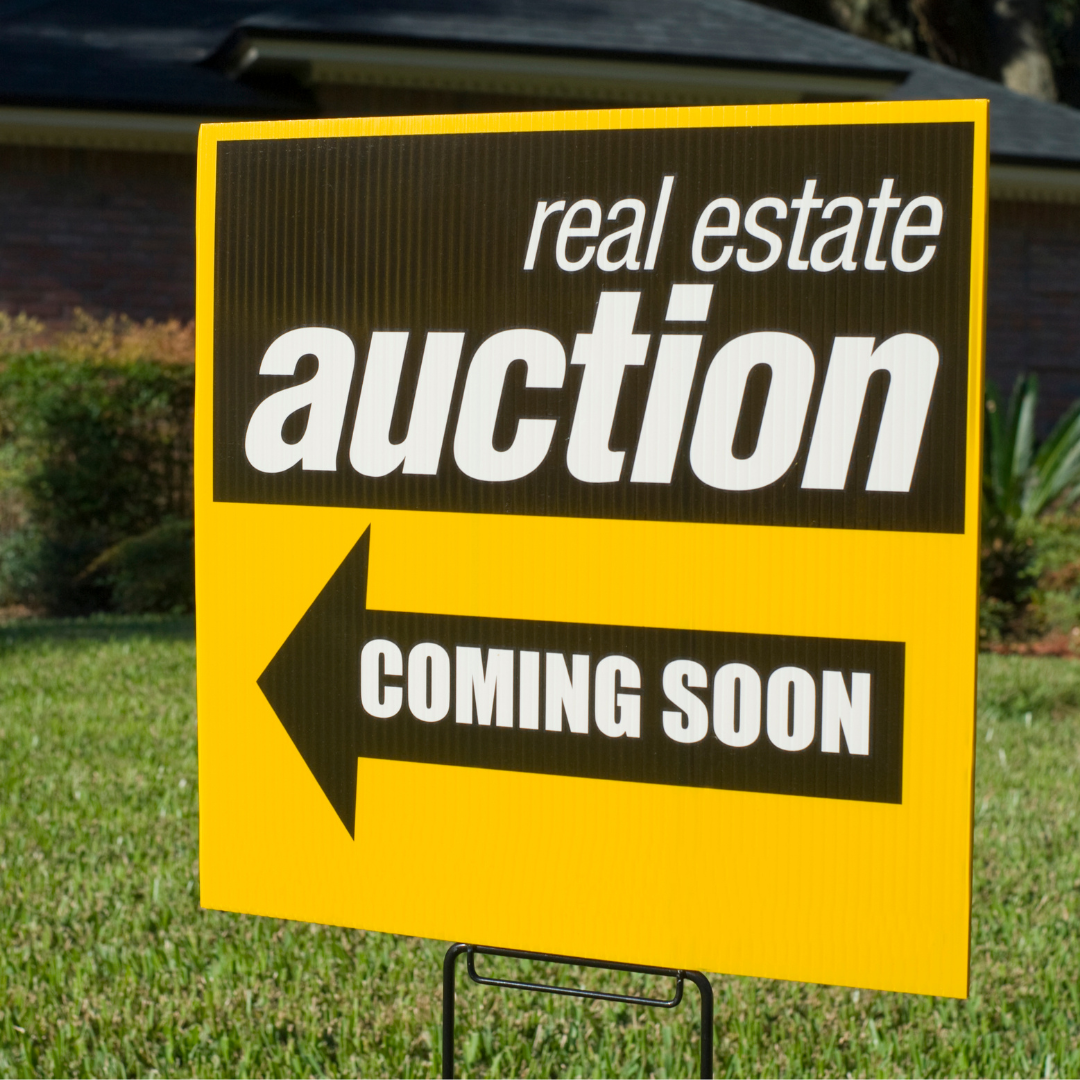 Purchasing a home at a real estate auction can help you get it at a low price, however, it can come with its own unique set of challenges. To start, the home is sold as is. This could mean the house is in need of major repairs, is outdated, or has not been inspected. You may also end up overpaying for a home. As bids start to escalate, emotions get in the way and the winning bid could be more than the home is worth. A few benefits of buying a home at an auction include: knowing the seller is committed to selling, no long negotiations period, your purchasing and closing dates are known, and buyers should receive comprehensive information on the property via a due diligence packet.
Should You Sell Your House at a Real Estate Auction?
If you are trying to sell your house quickly, this could be the route for you. You know buyers are there to buy and you are able to show your house to a large number of pre-qualified prospects at the same time. An auction takes the seller out of the negotiation process and eliminates unscheduled showings. All this being said, there is a chance you will get less than market value or less than you expected for your house. There is also a chance that the house will not sell at all which will harm your chance of selling it in the future.
Source: National Association of REALTORS®
Want to Learn More About Real Estate Auctions?
If you are considering buying or selling at a real estate auction, I would love to talk to you first to help make sure this is the right option for you! Contact me today at 919-438-0548 or Ryan@HudsonResidential.com.