Sold: 2032 US Highway 70 E. In Garner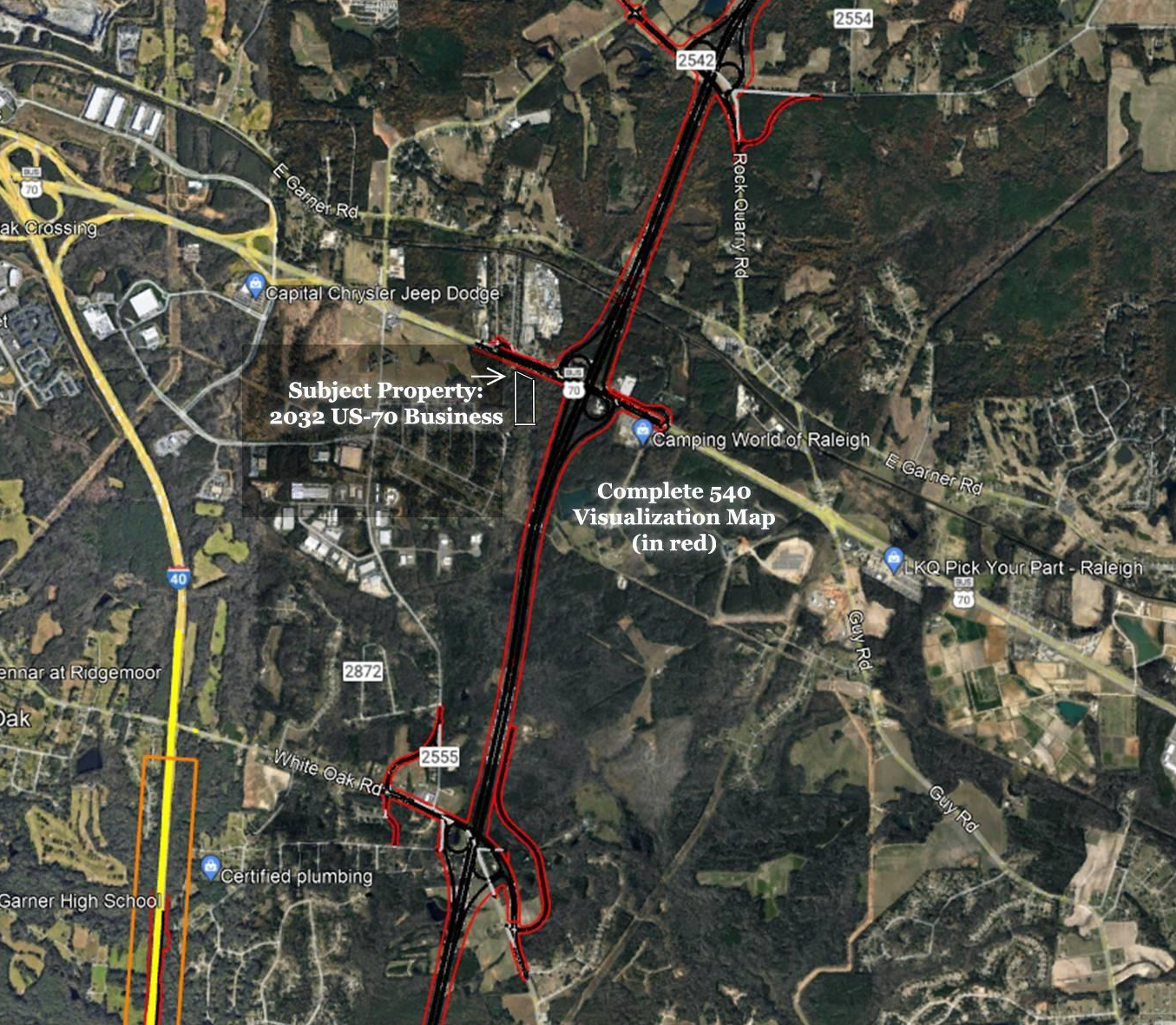 Nov. 1, 2022 Update: Sold in Garner!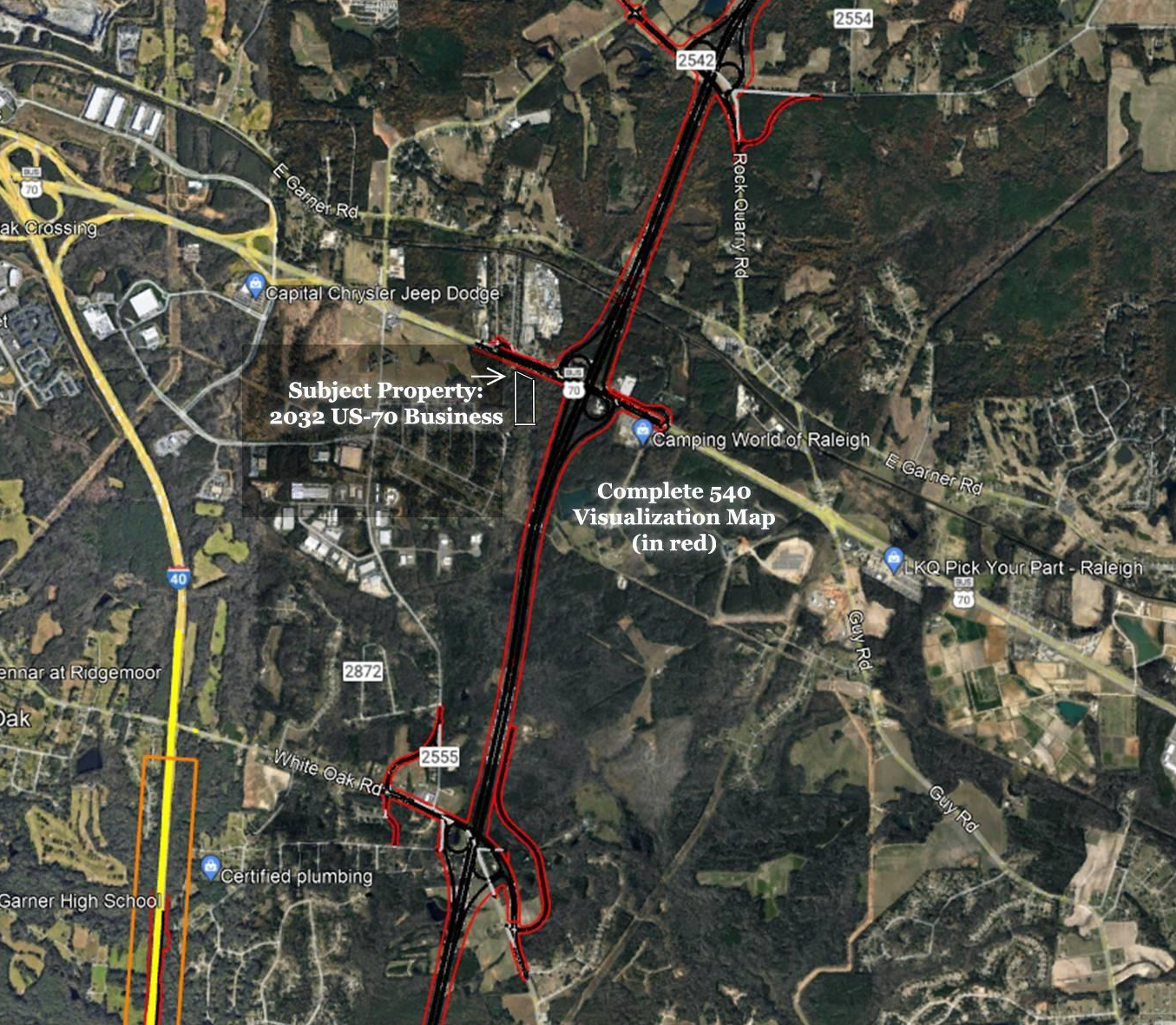 Are you ready to put your business on the map… literally? At 2032 US-70 East in Garner, two available properties combine to give you 4.29 acres of OI-zoned space just moments from future 540 exits. An existing driveway, 3,000+/- sq. ft. residential building, and live utilities mean you can take possession at close and get right to work, using the existing footprint for staging facilities or even renovate and upgrade beginning on day one to suit more immediate needs–take your pick!
Check out my latest listing—2032 US Highway 70 E. Garner, NC 27529—and call or email me when you're ready for your own personal showing at 919-438-0548 or Ryan@HudsonResidential.com.