Did you know National Beer Day was April 7, 2022? Don't worry if you missed it, there is never a bad time to enjoy a craft beer in Raleigh! Lonerider at Five Points is one of my favorite spots to enjoy a draft or two and delicious bites and they have some exciting things coming up that I want to share. #DrinkLocal
Bring Your Little Outlaws to the Party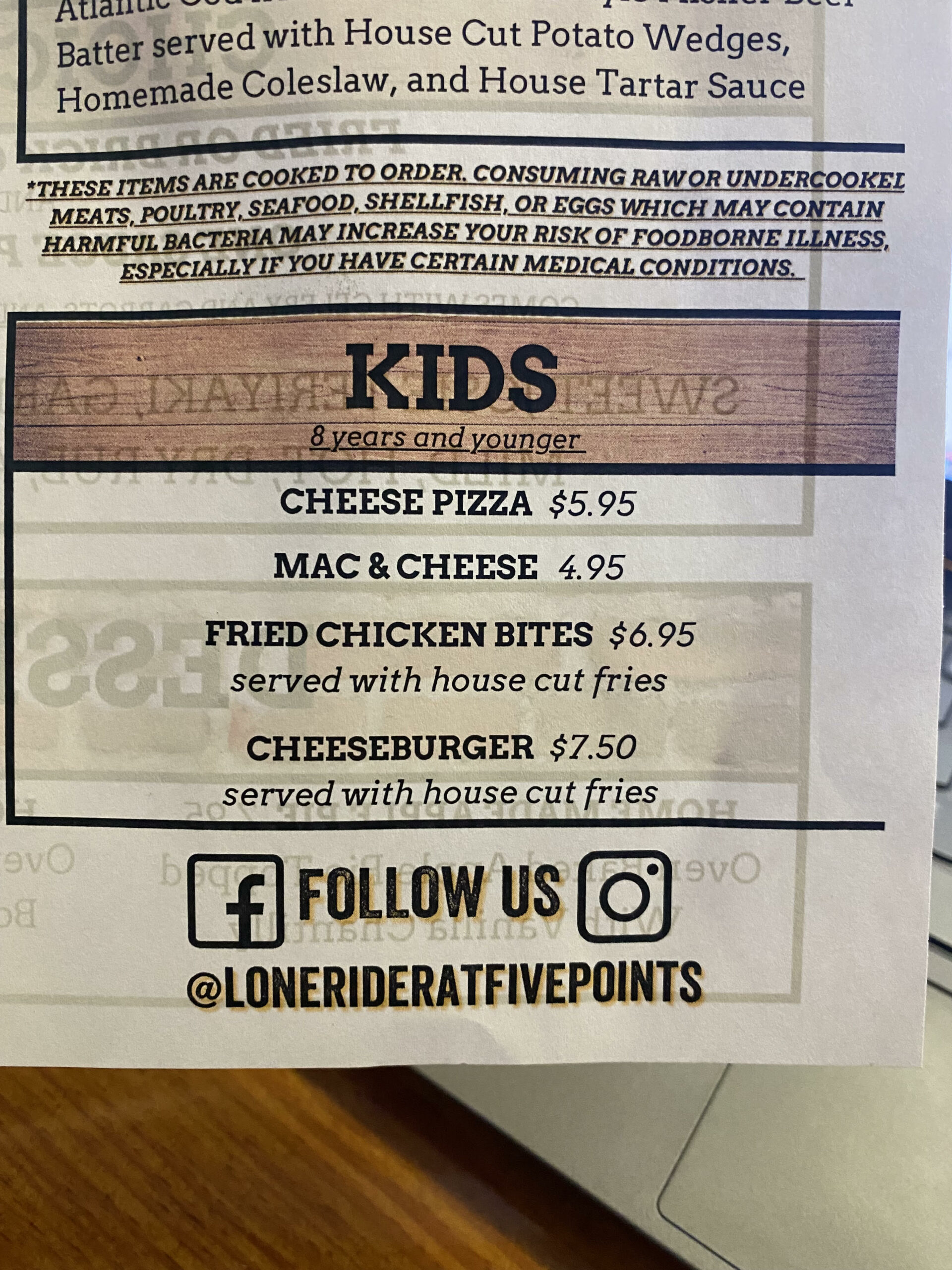 One of my favorite things about Lonerider at Five Points is how kid-friendly it is. They have an awesome patio where the kids can play and they have rolled out a new kids menu that Peyton loves. I suggest bringing your outlaws in training soon to give it a try.
Pint and Pie Night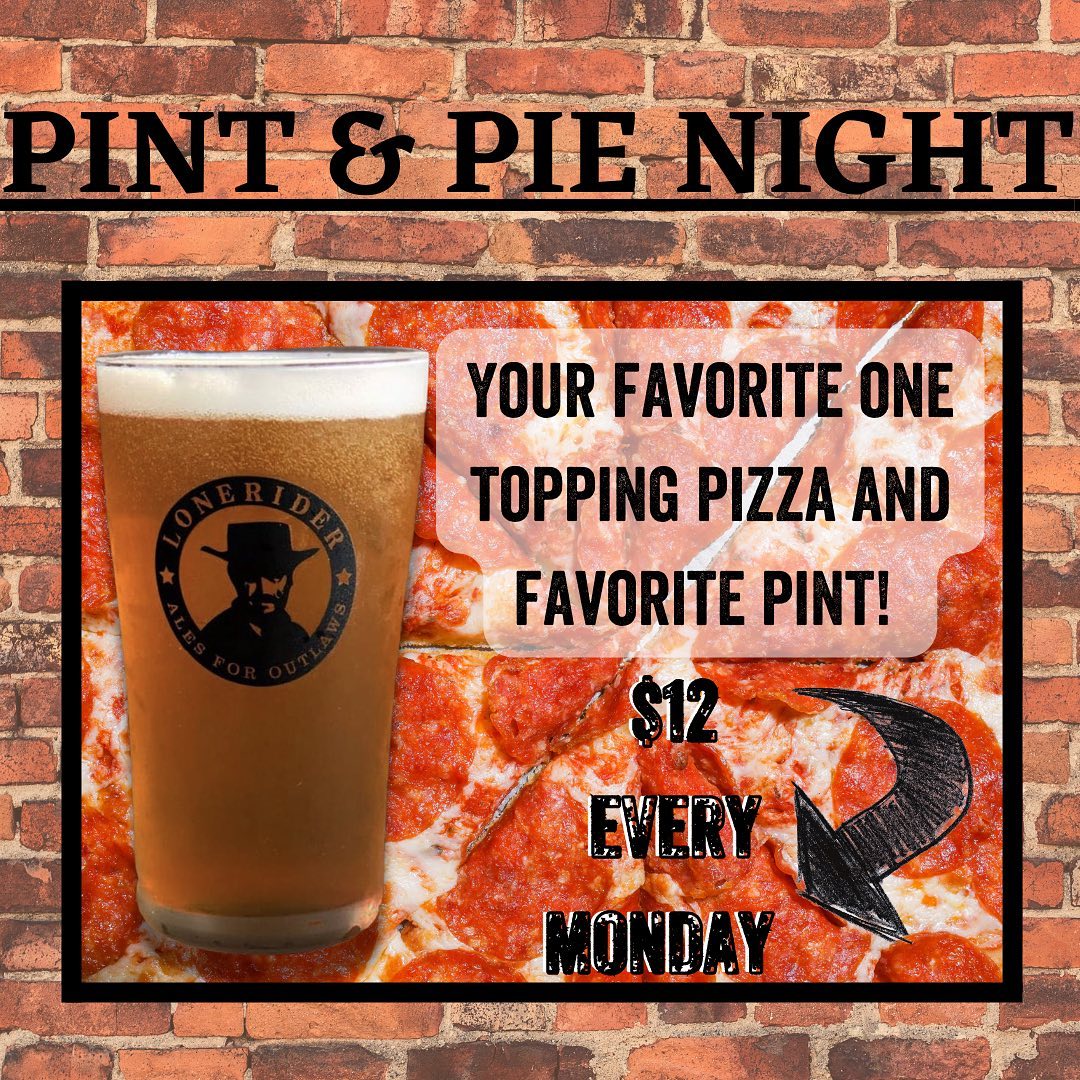 Get your week started off right with a pint and a pie for just $12.
Wednesdays Are for Ramen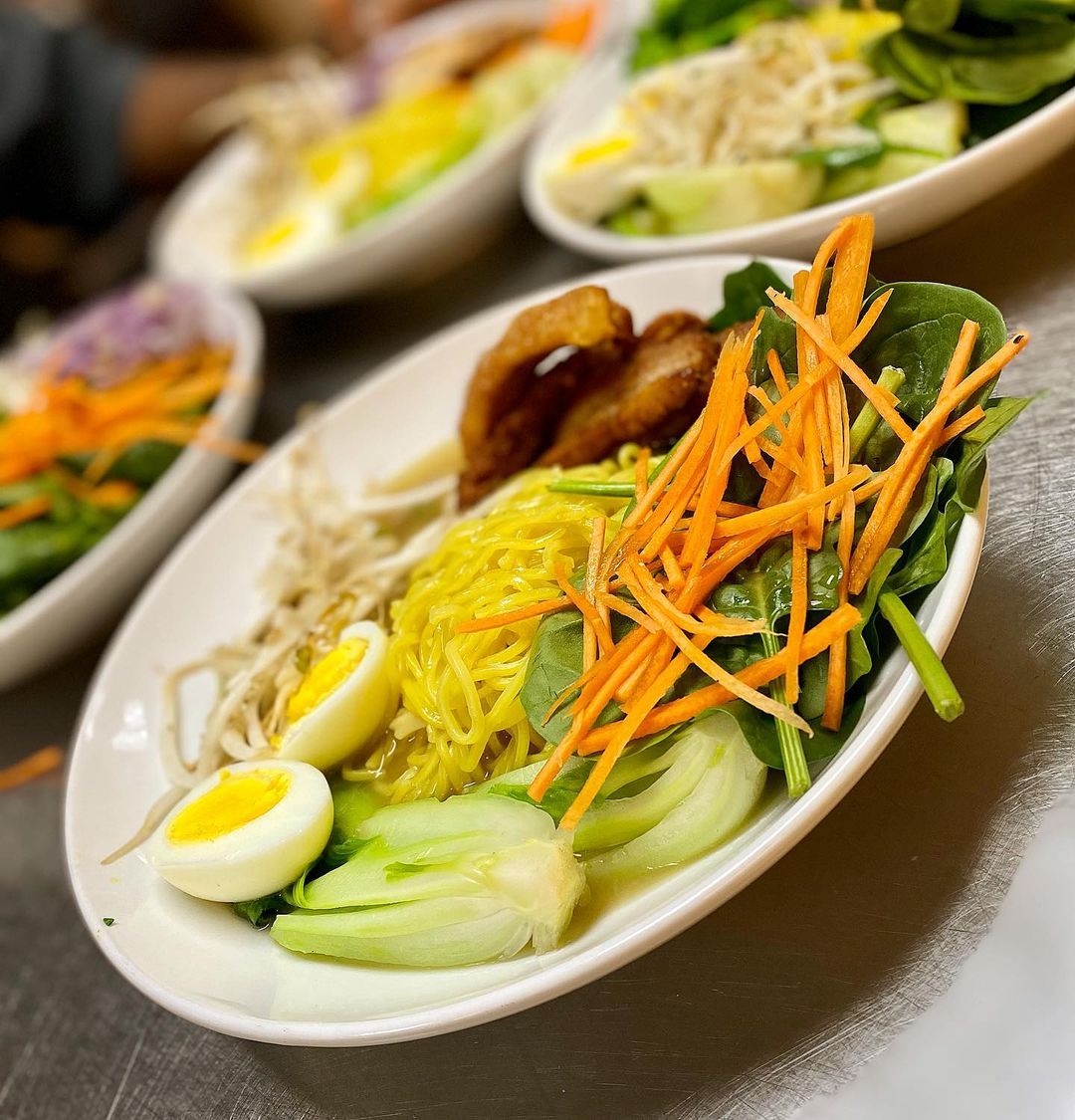 Every Wednesday is "Build Your Own Ramen Night" at Lonerider! Get as crazy as you want with it.
Featured Pizzas and Cocktails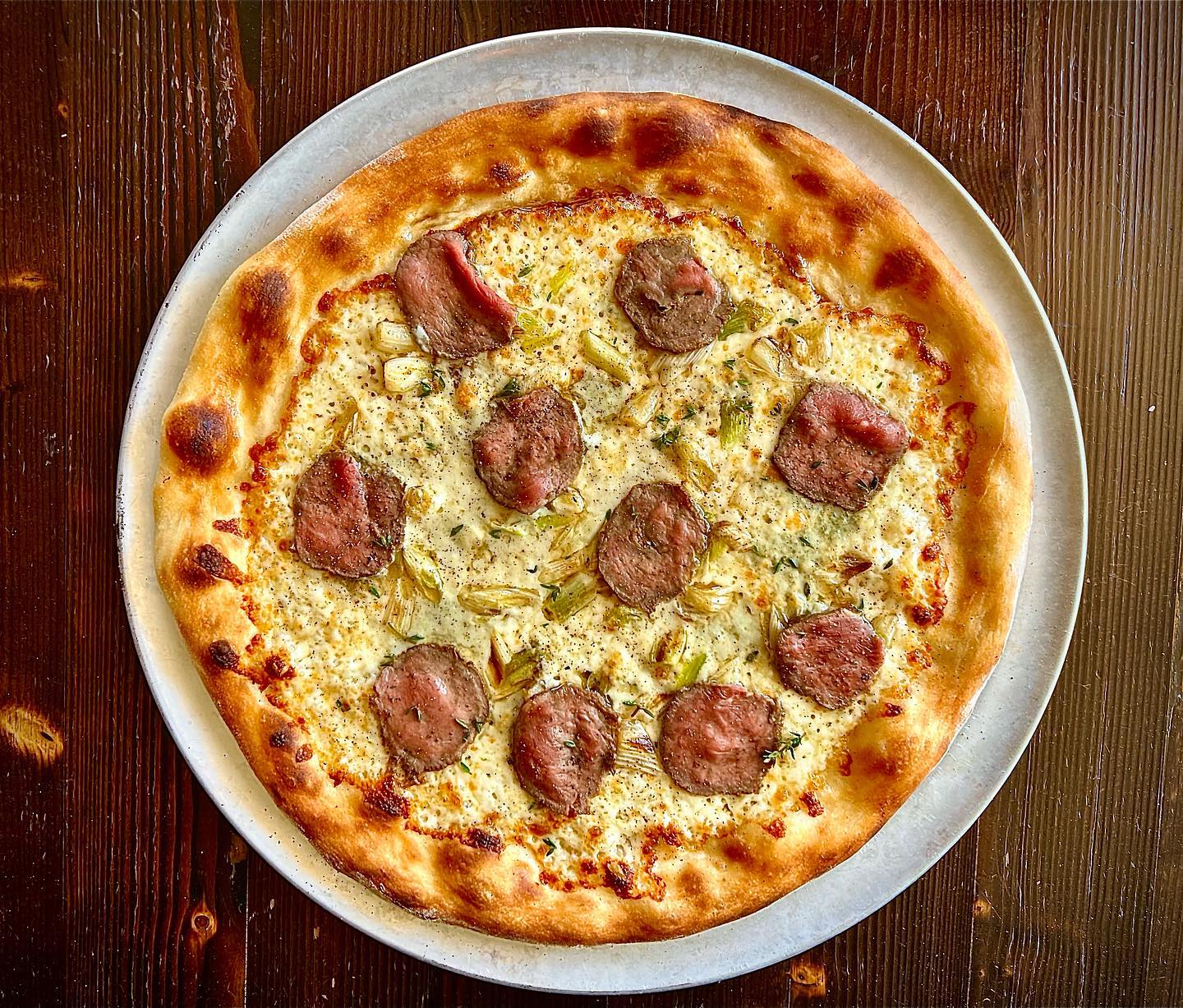 The talented team at Lonerider is constantly rolling out new featured pizza and cocktails. Here is their Black and Bleu Pizza made with a garlic oil base, mozzarella, bleu cheese, gorgonzola, and beef medallions topped with seared scallions, fresh thyme, and fresh pepper. Yum!
On Wheels at Lonerider on Tuesday, April 26, 2022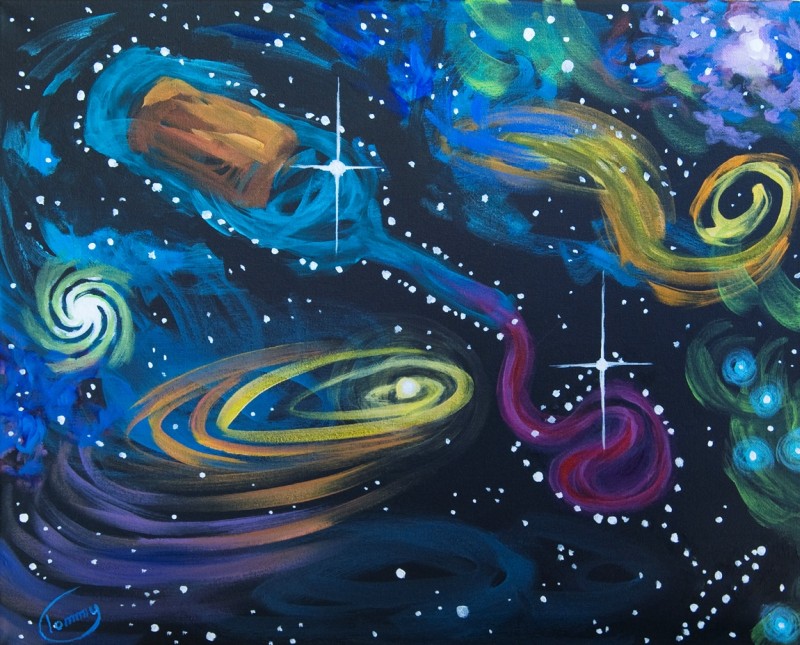 Get your art buzz on at Wine & Design On Wheels at Lonerider on April 26, 2022. No artistic talent is needed, just the desire to have fun! They take the time to guide you step by step to complete your very own take-home masterpiece. Tickets are on sale now. This adult painting party is recommended for ages 21+ and a minimum of one drink purchase per ticket. There will be popcorn and bavarian pretzel bites. Purchase tickets at WineandDesign.com.
About Lonerider
Lonerider opened its doors in Raleigh, North Carolina on January 23rd, 2009 with a beer and a dream. Today, Lonerider is distributed in nine states and is counted amongst the top 150 breweries in the USA. An Inc. 5000 and CED Top 25 winner, with an eye for quality, Lonerider crafted each of its beers with the highest quality ingredients. As a result, Lonerider has a portfolio of award-winning beers, including medals from the Great American Beer Festival.