I had the privilege of being a tee box sponsor for Raleigh Bourbon & Banter's inaugural charity golf tournament benefiting Vets to Vets United, Inc. on Saturday, September 19, 2020, at Eagle Ridge Golf Club.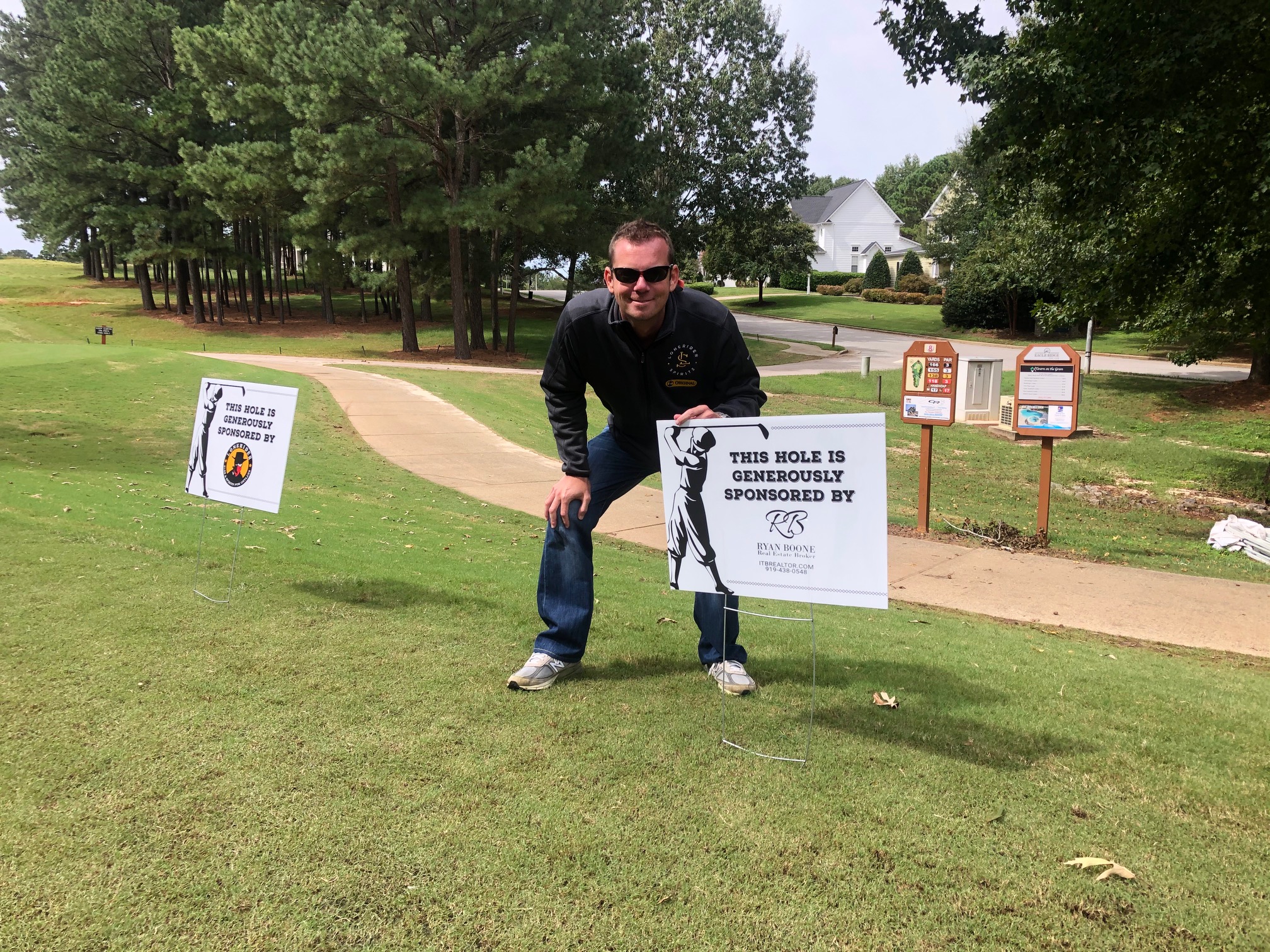 The event included a raffle, silent auction, and competitions throughout the day to raise money towards helping veterans suffering from disabling conditions. I had such a great time and am already looking forward to next year's event. Sad you missed out? Join Raleigh Bourbon and Banter on Facebook!
A Note From Raleigh Bourbon and Banter Member, Frank S.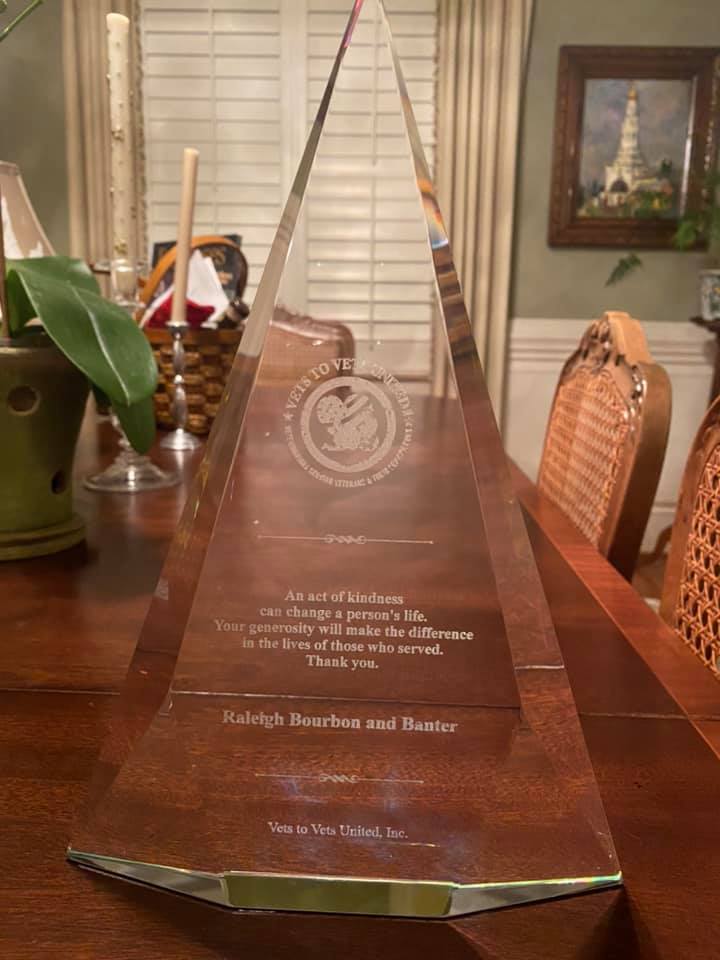 We had an incredible day today at our first annual charity golf tournament. Fortunately, the weather cooperated and everyone had a great time. I can't thank our volunteers and sponsors enough! We had tastings at almost half of the holes from distilleries and local breweries and even some amazing cookies for dessert from Junie B's Bake Shop. Our volunteers worked their butts off to make sure everything went smoothly.

We presented Vets to Vets United with a $10,000 check which we raised from reservations from our barrel picks and the donations from our generous sponsors. To show their appreciation, they gave us this awesome plaque and several Vets [brought] their dogs [to] speak with our group. The trophy was presented to the winning team with a score of 57."
I Have to Shout Out My Friends at Lonerider…
Lonerider Brewery was on-site with hand sanitizer, brews, and Original Outlaw Cigars – aka, a few of my favorite things.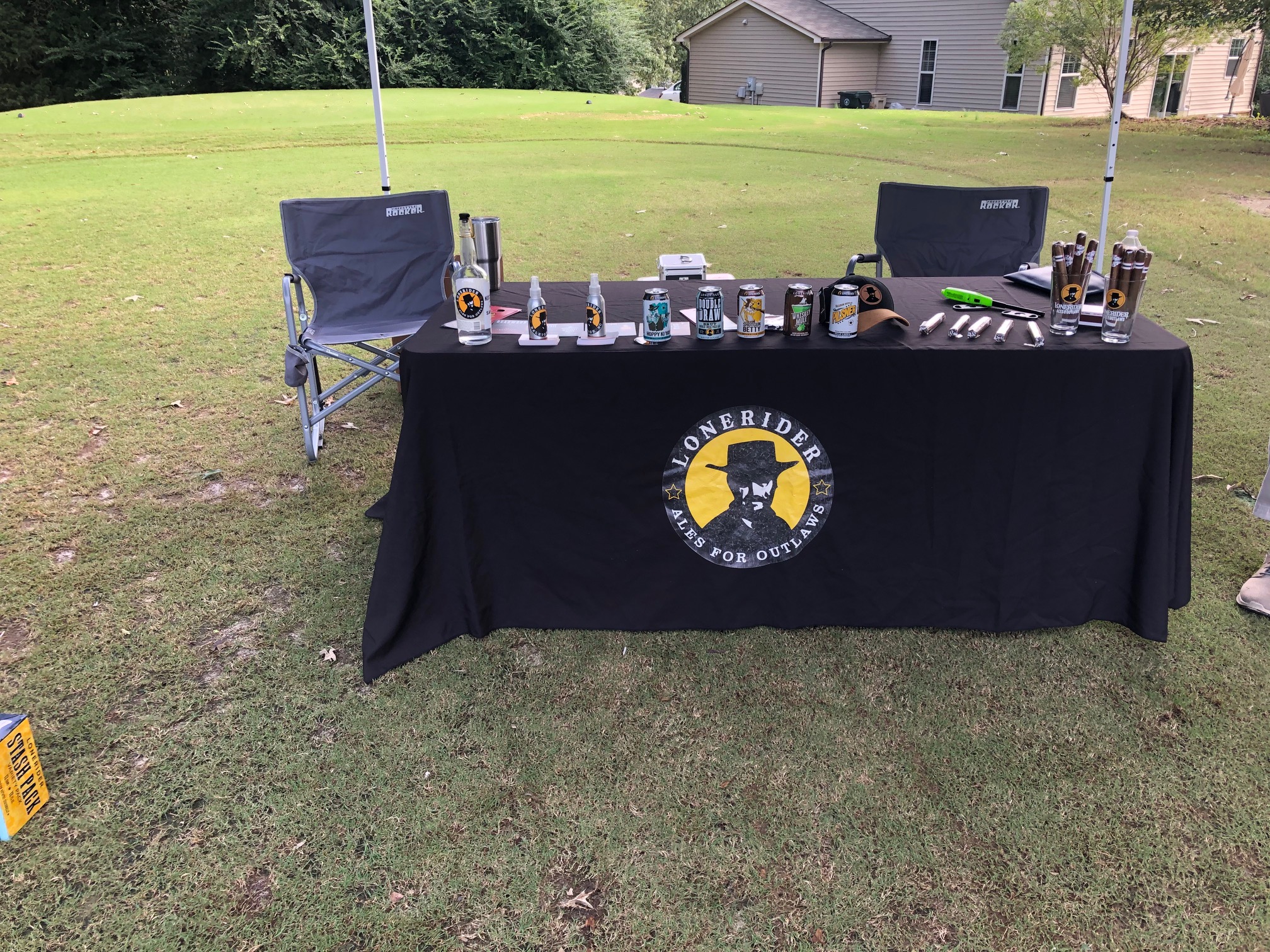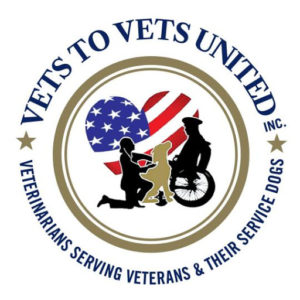 About Vets to Vets United Inc.
Vets To Vets United, Inc., a 501(c)(3) nonprofit organization, consists of local veterinarians and volunteers working together to provide rescue service, therapeutic, and emotional support animals, and discounted veterinary care to our U.S. Military Veterans suffering from loneliness, depression, Post Traumatic Stress, Traumatic Brain Injury, and/or physical disabilities. This service will also reduce the number of animals euthanized at the local animal shelters due to overpopulation.