You may remember we recently lost our sweet girl, Marteen. She was such an important part of our family and we miss her every day, but we do have some very exciting news… We would like to introduce you to our new four-legged baby that Peyton picked out on his first birthday! Please help us welcome Eden to the family.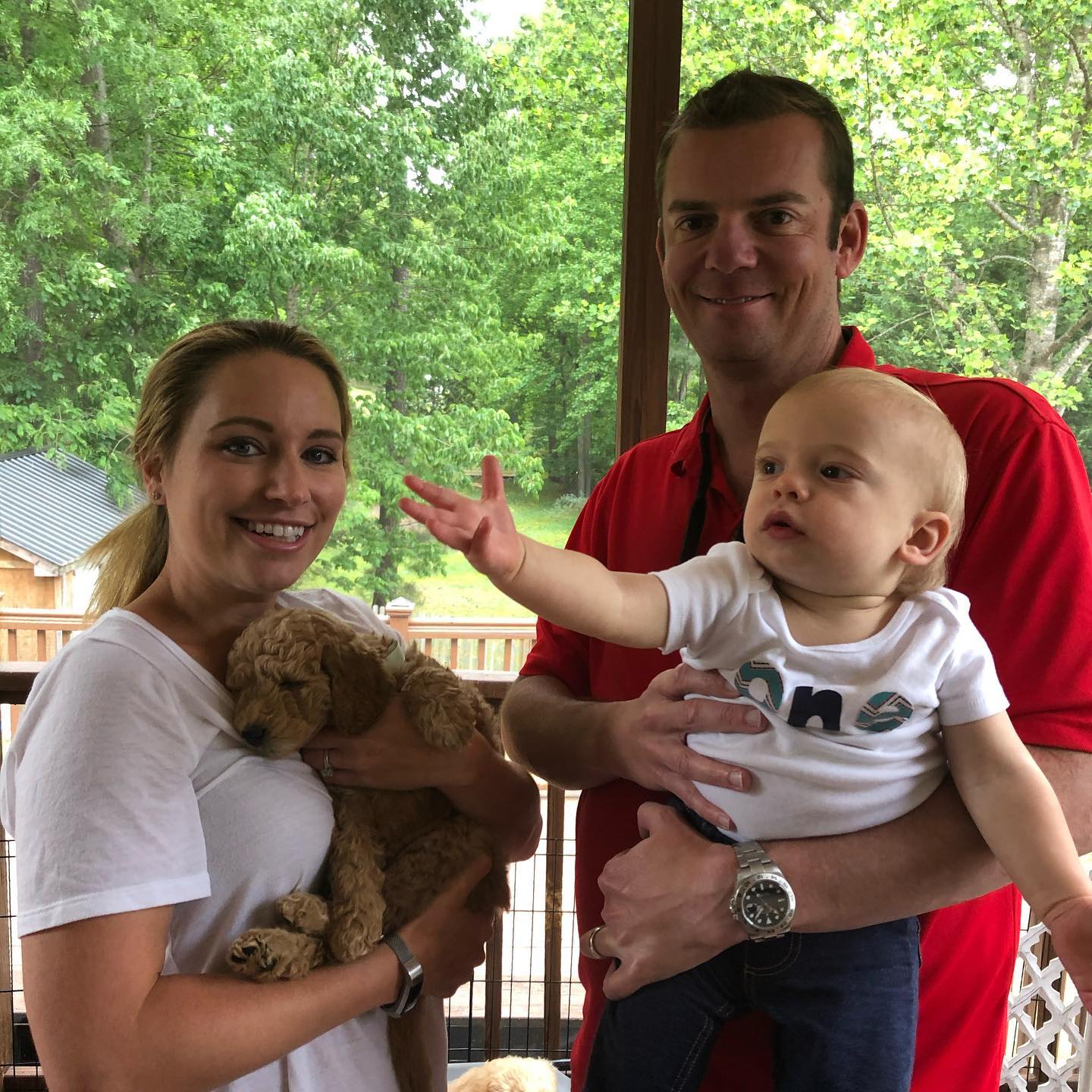 Eden is already such a mama's girl and is great with Peyton.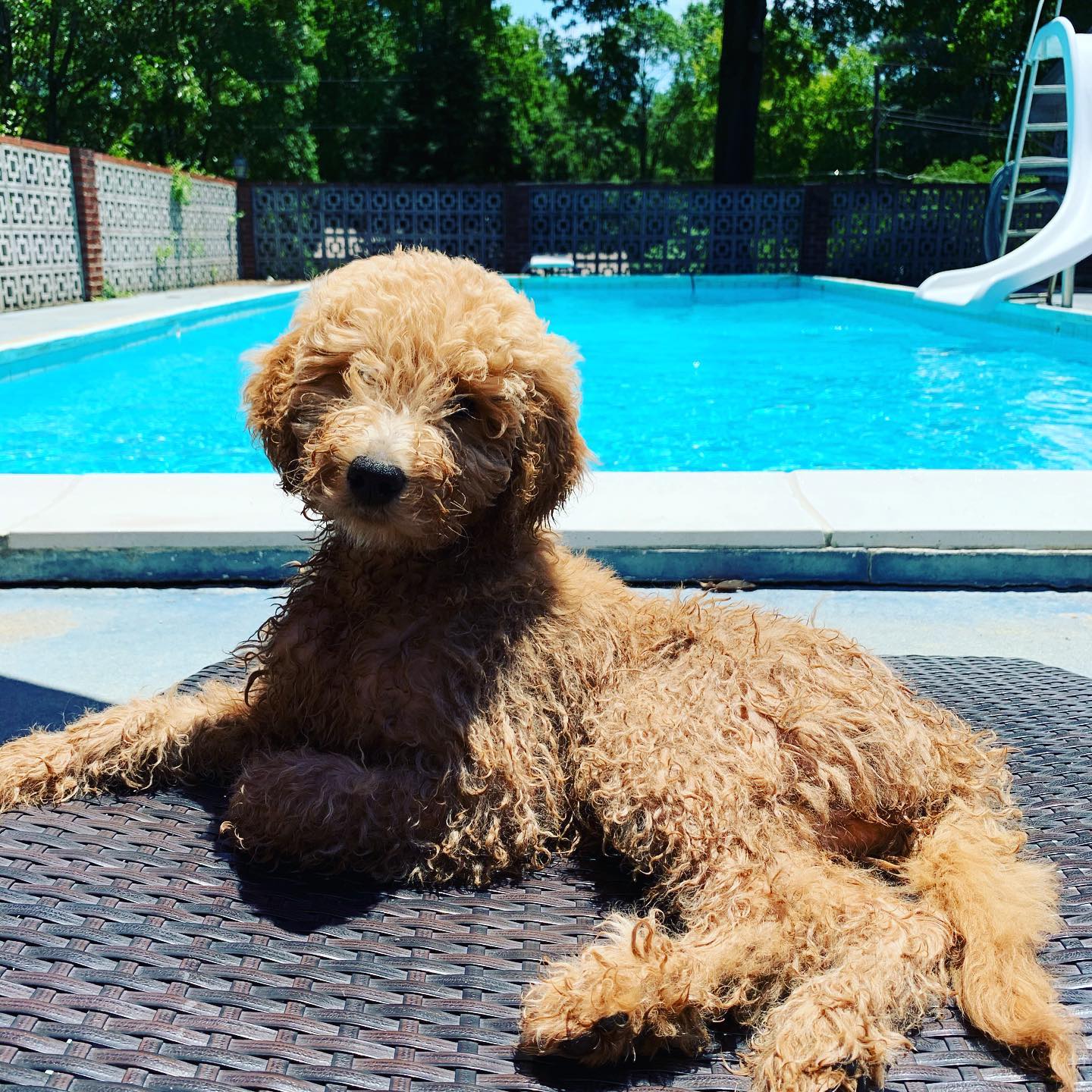 We took her out for a pool day and though she was not sure about the water at first, she jumped right in after Taylor. She was born during COVID-19 but this little lady is not good at social distancing and wants to be friends with everyone. 😉
Keep up with all of our family adventures by following me on Facebook!