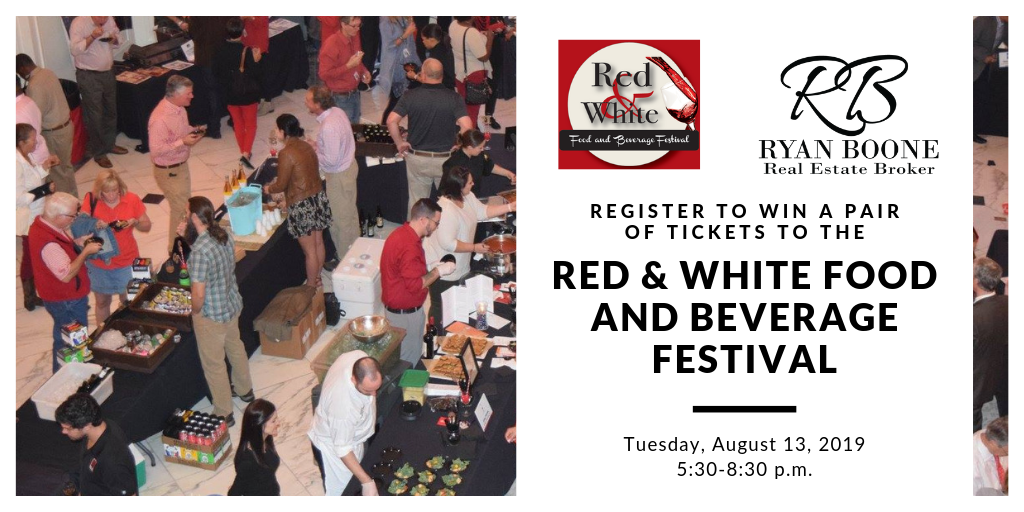 It's almost time for one of my favorite events of the year – the Red & White Food & Beverage Festival hosted by The State Club – and I want you to be there! I am giving one lucky winner a pair of tickets to this year's event on Tuesday, August 13, 2019, at The State Club. From 5:30 until 8:30 p.m., you and a guest will get to enjoy food and beverage samples from some of your favorite (and soon-to-be favorite) restaurants, brands, and businesses that are part of the Wolfpack family. It's a kick off to fall, red and white style! Register to win by filling out the form below before midnight on Sunday, August 11, 2019.
This giveaway has an estimated retail value of $80 and is open to North Carolina residents aged 21 or older at the time of contest entry. One lucky winner will be selected at random on Monday, August 12, 2019, and notified via email and phone.
Purchase Tickets
Even if you do not win, this is one event you do not want to miss and well worth the ticket price. Tickets are still available but have sold out in the past. Single tickets are $45 or you can purchase two for $80.
Who Will Be There?
Samples Provided By…
Catering Concepts | Big Mike's BBQ | NCSU Brewery | Covington Spirits | Red Light Chocolates | Double Barley Brewing | Carolina Ale House | Foothills Brewing | Carolina Brewing Company | Agri Supply Company | CJ Beads | The State Club Restaurant | Terrace Dining at Lonnie Poole Golf Course | Hops Supply Company | Henry's Restaurant and Bar | Vidrio | Taverna Agora | The State View Hotel | Red and White Shop | Howling Cow Ice Cream | Backyard Bistro | Carrie Rogan – Artist & Chef | and the vendor list is still GROWING!
About The State Club
The State Club Restaurant is open to the public for lunch Monday through Friday and is open to State Club members only for dinner. Not yet a member? The Red & White Food and Beverage Festival is your chance to experience the club firsthand and get a glimpse into the perks of membership!