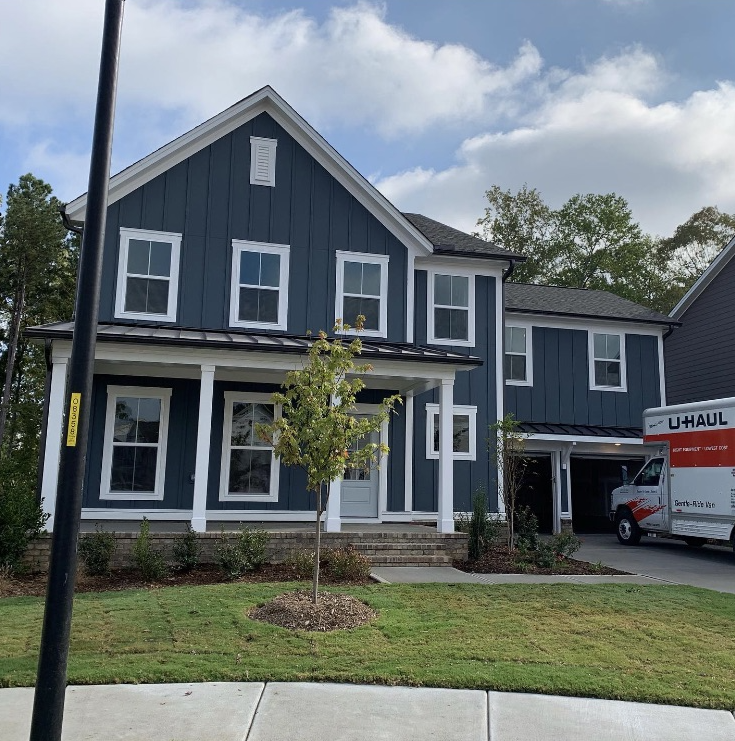 I would like to congratulate one of our recent buyers in New Hill! I love getting photos like this one and am excited to hear that they are loving their new construction home at 2669 Jazzy Street. No matter what your price range is or what area you are looking to move to, I am here to help. If you are interested in seeing something like the property above, or something completely different, give me a call at 919-438-0548.
Benefits of New Construction Homes
There are new homes popping up all over the Triangle and there are lots of benefits to purchasing a new construction home. We have listed a few below.
Low-Cost Maintenance – With brand new plumbing, heating, and air, you should be repair free for a few years.
Move-In Ready – With new construction, you do not have to lift a finger. Your home should be ready for you to live in it as soon as you move in.
New Home Warranty – Similar to when you purchase a new car, most new homes come with a warranty.
Exterior and Interior Customization – Working with a new home builder gives you the opportunity to design your home to fit your needs.
A New Community With Great Amenities – Many new homes are in communities that feature amenities such as pools, clubhouses, gyms, and more.
Energy Efficiency – Just-built homes are usually more energy-efficient which means you should have lower utility bills.
Modern Appliances – New homes are often equipped with the latest appliances and technology.
New Home Smell 😉
Interested in New Construction
I would love to talk to you more about both the advantages and disadvantages of new construction homes and show you are around some of the new neighborhoods in the Triangle. Give me a call at 919-438-0548 to check out what is coming on the market soon!