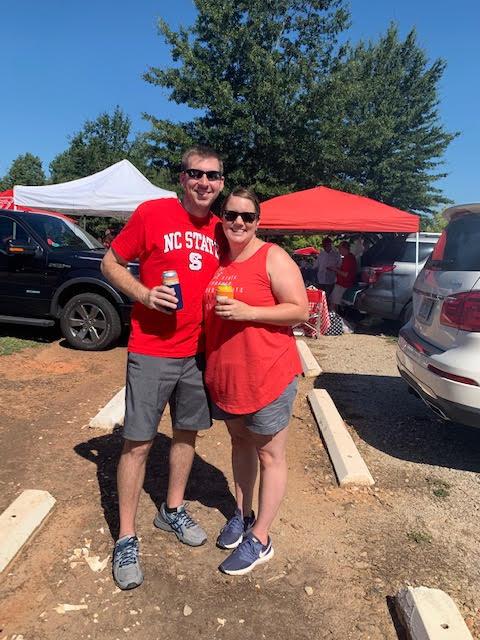 I was out of town with family for the first NC State game over Labor Day weekend and did not want my tickets to go to waste so we did a fun giveaway where readers had to answer the following trivia question:
In which year did Carter-Finley Stadium open for game play?
The correct answer was 1966.
We then chose one lucky winner from all the correct answers and they received two tickets to the game on Saturday, August 31, 2019, against the East Carolina Pirates at Carter-Finley Stadium.
Thank you to everyone who participated! We had quite a few people who guessed correctly. State fans, if you did not get this question right, it may be time to brush up on your Cater-Finley history 😉. You can do so here.
34 to Six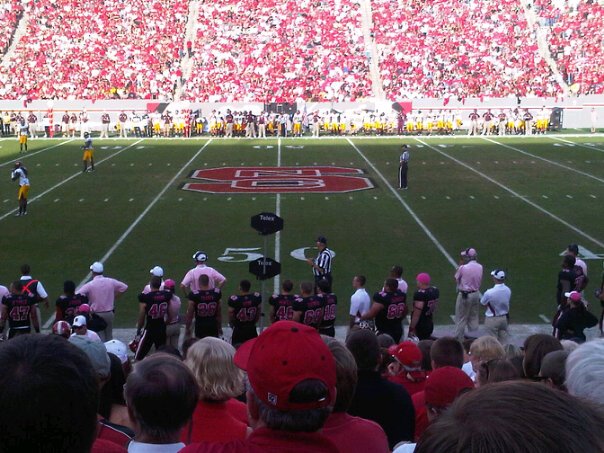 It was a great game for the Wolfpack. They defeated the East Carolina Pirates 34 to six with the game starting with a fumble in the end zone by ECU that was recovered by NC State. Go Pack!
Gameday
Kelsey was the winner of the contest and she had a great time at the game and tailgating ahead of time!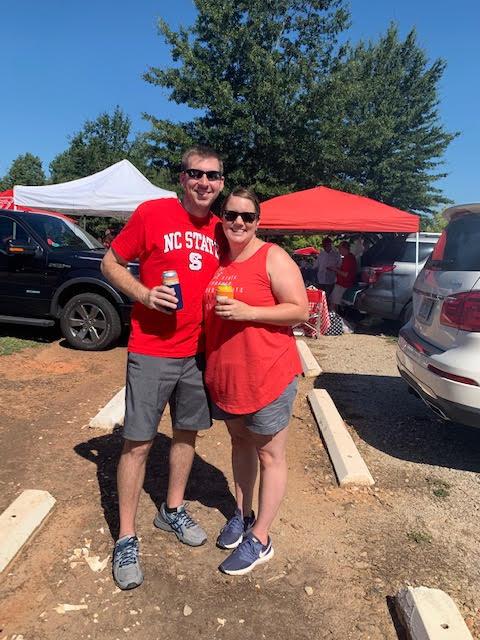 Thank you again to everyone who entered and be on the lookout for more contests coming soon!
NC State vs. Ball State on Saturday, September 21
The Wolfpack takes on Ball State this Saturday, September 21, at home and I have great news – the game is at 7 p.m. That's right, not only is it not a noon game, it is a night game! It is also parents and families weekend, so you know it is going to be a fun one. I hope to see some of my fellow State fans there to cheer us on to victory. We are two and one right now with wins against East Carolina and Western Carolina and a 27 to 44 loss against West Virginia. You can see the full NC State football schedule here.