All you outlaws – my good friend Sumit Vohra has opened a new Lonerider outpost in Wake Forest! The new Wake Forest Hideout is the perfect place to enjoy a beer with fellow outlaws, listen to live music, play outdoor games, and raise a toast to the craft beer community. This new location has 12 taps, lots of cans and bottles, and an incredible outdoor space that is perfect for summertime hangouts. They also have their own parking lot for you to tie up your ponies.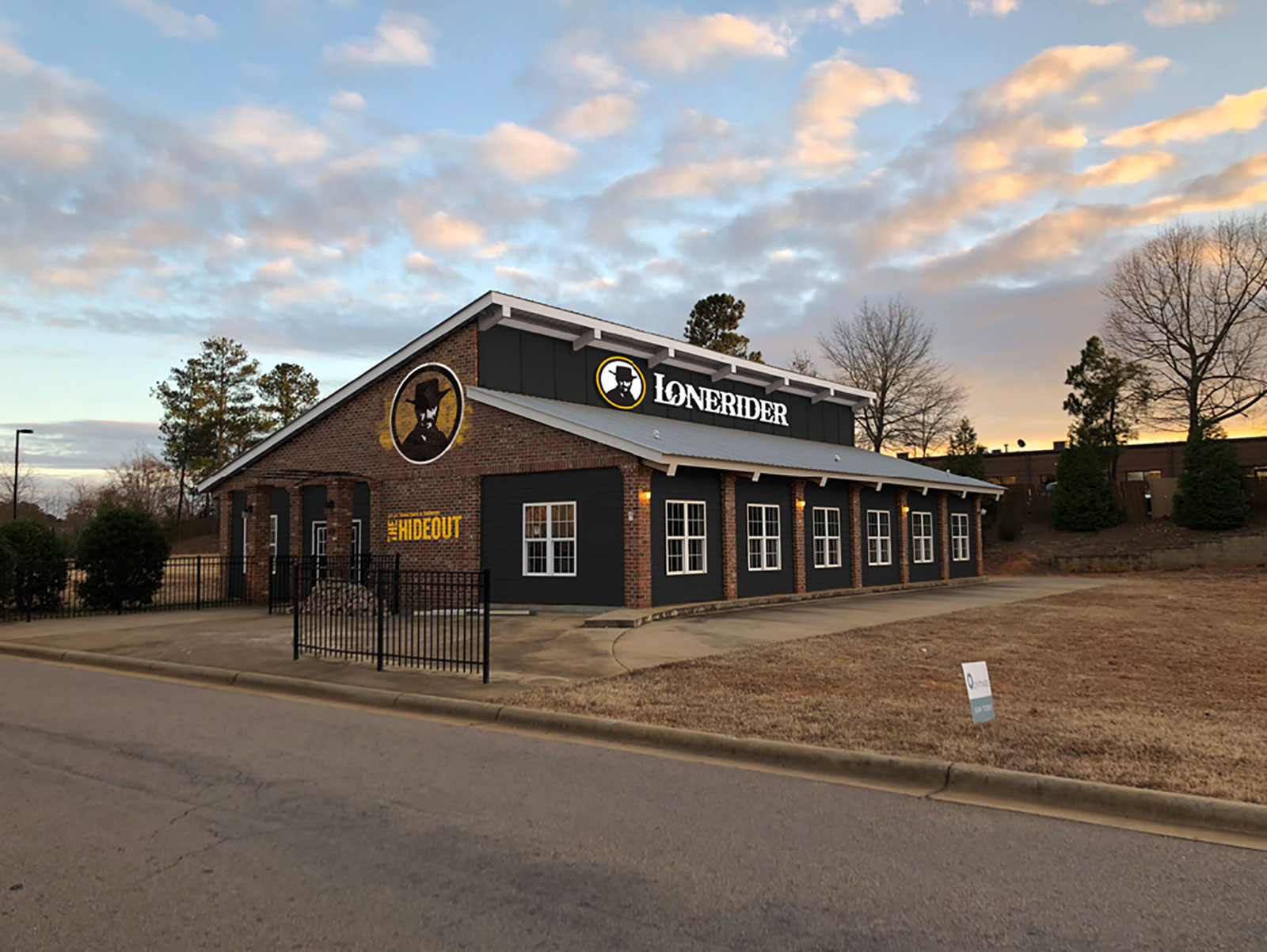 How to Find the Hideout
If you ask other outlaws, they will probably say "Drive down death valley. Take a right at devil's ridge. Keep ridin' straight until you hit the hellfire crossroad. Take the road less traveled then…" But I will make it easy for you. Here is the address:
1839 South Main Street, Suite 600
Wake Forest NC 27587
They are open Monday through Friday from 3 p.m. until 12 a.m., Saturday from 10 a.m. until 12 a.m., and Sunday from 12 p.m. until 8 p.m.
What's Coming Up?
Food trucks, lawn parties, beer releases, fundraisers, there is always something happening at the Hideout. Here are a few events I am looking forward to in July and August.
July 13: Saturday Lawn Party
July 19: Steve Holcomb Band
August 3: Honeybee Kind Band and Pints for Pups
August 7: Specialty Keg Night at The Outlaws Hideout – Ginger Pear Pilsner
So What's Lonerider?
Not familiar with Lonerider? Here's the skinny. Lonerider opened its doors in Raleigh, North Carolina on January 23, 2009, with a beer and a dream. Today, Lonerider is distributed in nine states and is counted amongst the top 150 breweries in the USA. An Inc. 5000 and CED Top 25 winner, with an eye for quality, Lonerider crafted each of its beers with the highest quality ingredients. As a result, Lonerider has a portfolio of award-winning beers, including medals from the Great American Beer Festival. In 2018 Sumit and the rest of the outlaws ventured into the world of spirits and you can now find Lonerider Spirits at most ABC stores. In addition to the Wake Forest Hideout, you can visit them at their Raleigh Brewery located at 8816 Gulf Ct. Suite 100. Let them know that Ryan sent you. Cheers!