My teammate Annie Meadows and I recently had the pleasure of working with first-time home buyers Savannah and Sean.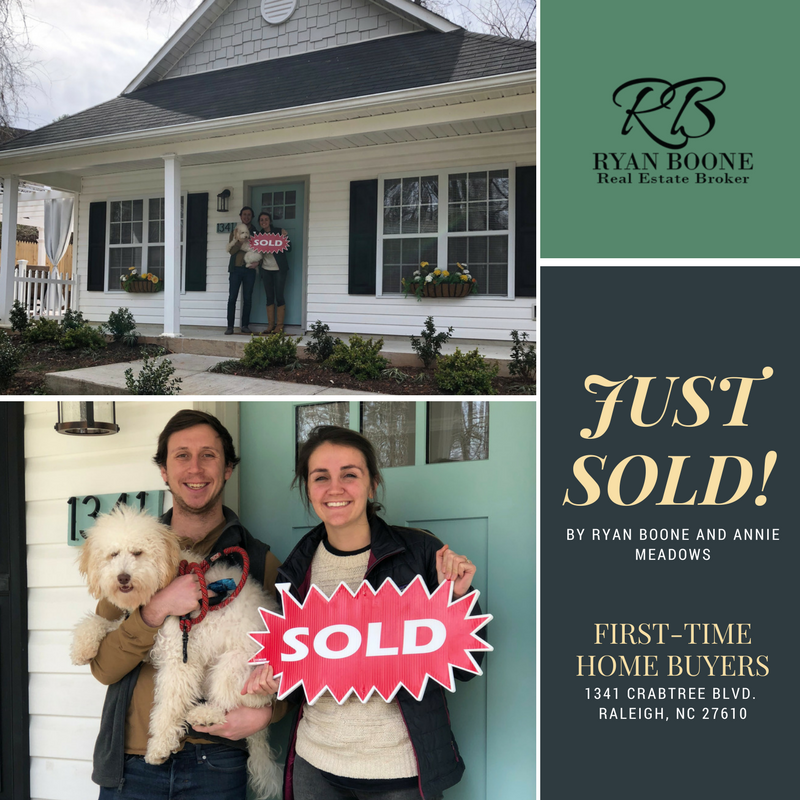 Savannah and Sean were out of town when 1341 Crabtree Blvd. in Raleigh came on the market so Annie took them through the house on FaceTime. They loved it and we made an offer that day!
After multiple offers were submitted, Savannah and Sean's was accepted.
After closing, Savannah and Sean sent us a little gift with some of our favorites and some very kind words.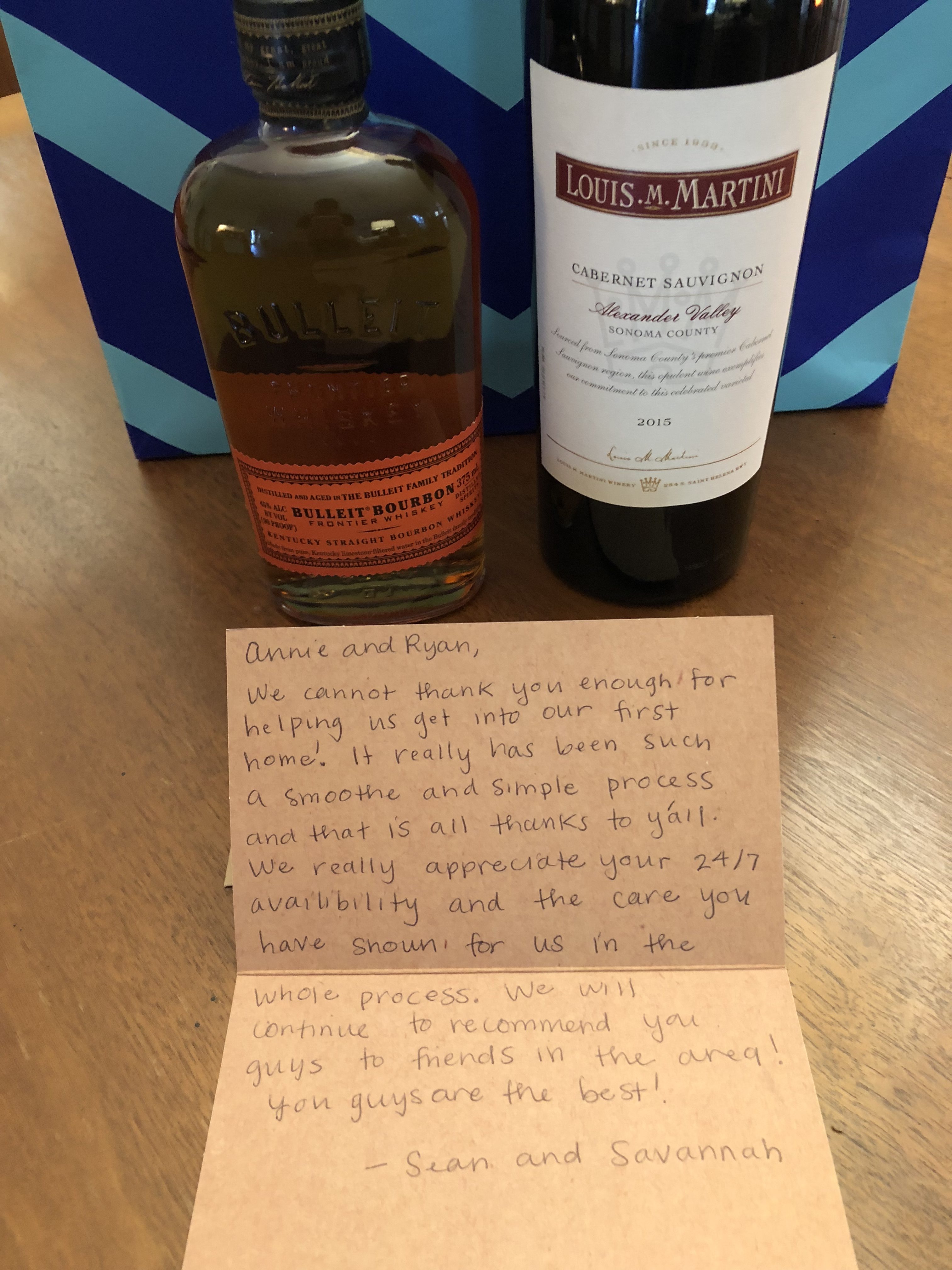 The note reads…
Annie and Ryan,
We cannot thank you enough for helping us get into our first home! It really has been such a smooth and simple process and that is all thanks to y'all. We really appreciate your 24/7 availability and the care you have shown for us in the whole process. We will continue to recommend you guys to friends in the area! You are guys are the best!
– Sean and Savannah
Thank you, Sean and Savannah – it was a pleasure working with you!
Purchasing your first home can be scary but it doesn't have to be! Contact me at 919-438-0548 to get your search started today.