All you outlaws – my good friend Sumit Vohra is opening a Lonerider outpost in Five Points, Raleigh! The new Hideout is the perfect place to enjoy a beer with fellow outlaws, raise a toast to the craft beer community, and enjoy new food options!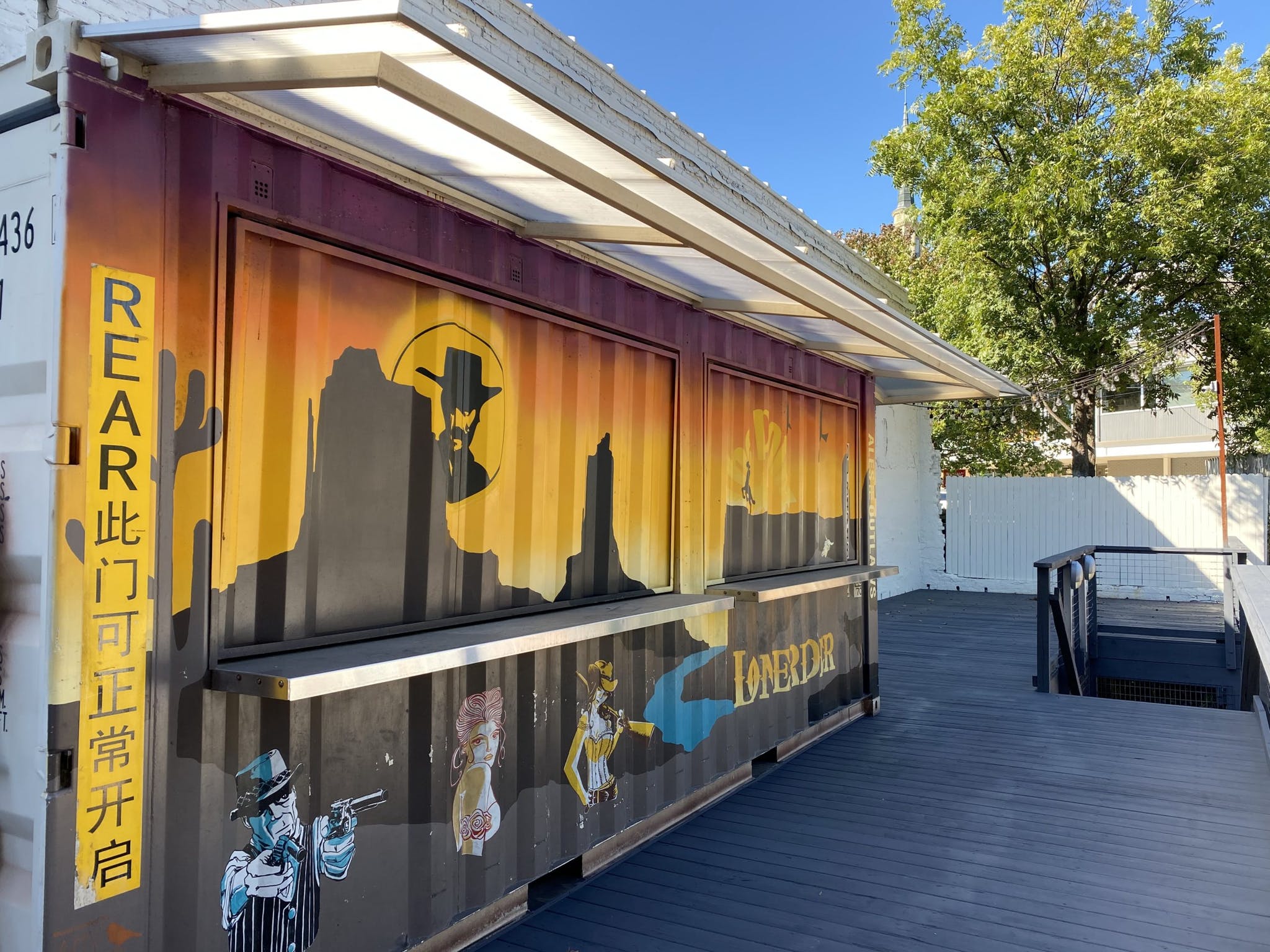 Lonerider continues to expand their Hideout program by adding their first full restaurant at The Point in Five Points, Raleigh. This has been a popular location for decades and will feature pizza, wings, salads, and more! The full bar, and outdoor container bar, will feature Lonerider beers and spirits as well as having a strong wine program. Lonerider has brought in Ron West, previously at Flemings, Mandolin, and MOFU, to run the food program.
This is the second Hideout that Lonerider has opened in the last two years. The first is in Wake Forest located at 1839 South Main Street, Suite 600. "The Hideouts are a place we want everyone to be able to come to and enjoy. Everyone has some Outlaw in them and this is the place they can go and enjoy great beer, spirits, and food," says Sumit. Learn more at LoneriderBeer.com.
I will try to keep you updated on the grand opening date but be sure to follow them on Facebook for the latest.
So What's Lonerider?
Not familiar with Lonerider? Here's the skinny. Lonerider opened its doors in Raleigh, North Carolina on January 23, 2009, with a beer and a dream. Today, Lonerider is distributed in nine states and is counted amongst the top 150 breweries in the USA. An Inc. 5000 and CED Top 25 winner, with an eye for quality, Lonerider crafted each of its beers with the highest quality ingredients. As a result, Lonerider has a portfolio of award-winning beers, including medals from the Great American Beer Festival. In 2018 Sumit and the rest of the outlaws ventured into the world of spirits and you can now find Lonerider Spirits at most ABC stores. In addition to the Five Points Hideout, you can visit them at their Wake Forest Hideout located at 1839 South Main Street, Suite 600, or at their Raleigh Brewery located at 8816 Gulf Ct. Suite 100. Let them know that Ryan sent you. Cheers!